What Earth Day Means To Our Retailers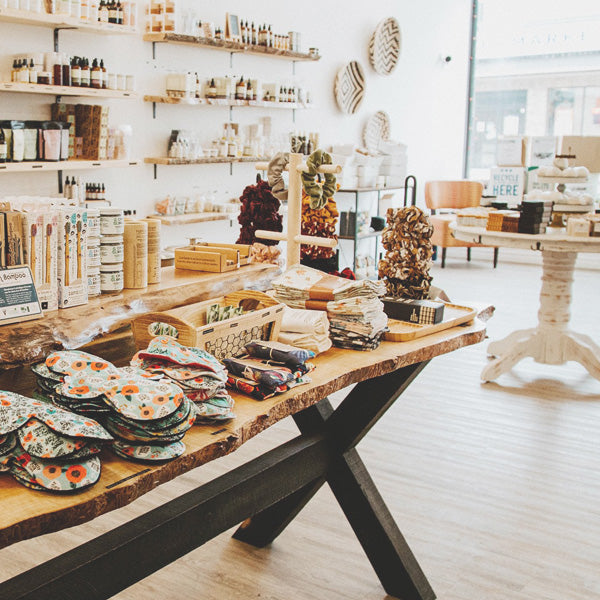 At Wildcraft, we think about sustainability in every aspect of our business: from sourcing ingredients to packaging and marketing to our everyday routines. We are constantly working to do our part to reduce our impact and make this world a better place for future generations. That's why we make it a point to always align ourselves with like-minded partners. This year, in celebration of Earth Day, we reached out to five of our retailers to ask them what this day means to them, as environmentally-focused businesses. Read on to learn what they had to say! 
Fernie, BC 
First and foremost, Earth Day is a day to honour our beautiful planet and appreciate the simple things that are so precious. When you think of your most special experiences and memories, you often notice that they take place in nature or surrounded by some natural beauty. Earth Day is about paying attention to how we can do better (because we must), and believing in the power of small steps, trusting that no matter how little your actions may seem, they are worth it. 
Montreal, QC
Earth day is a great occasion to consider more deeply our impact on the planet and at Empire Exchange, it's something we think about every day. Our business is based on a system that encourages reuse and waste consciousness. We buy second hand clothing in exchange for store credit or cash, giving a second life to clothing that might have been destined for a landfill. It also offers our clients a sustainable and affordable way to refresh their closet. Alongside our second-hand collection, we sell a mix of locally made products and reusable goods that facilitate an ecologically friendly lifestyle. We are always looking for new ways to be kinder to our beautiful planet and hope that we can encourage others to join us.
Mount Forest, ON
Earth day aims to raise awareness about climate change and global warming, inspiring action towards the protection of the environment and focus on the need for conservation. The Eco Den sells natural products while also offering a refillery which we encourage customers to use. We are constantly phasing out plastic and we try to carry as many brands as possible, including Wildcraft, who use glass packaging and are Ontario or Canadian made to limit the carbon footprint. We always reuse our shipping materials and when doing renovations in the store we seek out environmentally friendly and non-toxic products. We don't just celebrate Earth Day on one day, we celebrate every day! 


Saint John, NB
Earth Day is a day to appreciate the beauty of our world; a day to combat climate change and build awareness; to nurture our earth, to undertake community cleanups and plant new life. These are all essential endeavours. But these actions need to be ongoing, all year round. We can't simply clear a beach of litter once a year and do nothing for the other 364 days. Is Earth Day a reminder of our responsibility, urging us to do more? Shouldn't it also involve positivity and celebration, as well as determination to effect change? Earth sustains us every second of every day. Our connection to the earth makes us a part of something much larger than ourselves. So, let's be stewards and take care of it in the same way we care for ourselves and each other. 
We couldn't agree more with our earth-loving partners! Every little bit counts and we should all continue to do our part — not just for Earth Day, but every day. But we can't just go with the status quo. It takes innovation, dedication and commitment to make the changes that the world needs to see, and Wildcraft is continuing to strategize and think outside the box every day. Let's be responsible, respectful and lead by example so that this beautiful world of ours can keep on turning. What are you doing for Earth Day?