Valentine's Skincare Tips & Gifts For Pampered Skin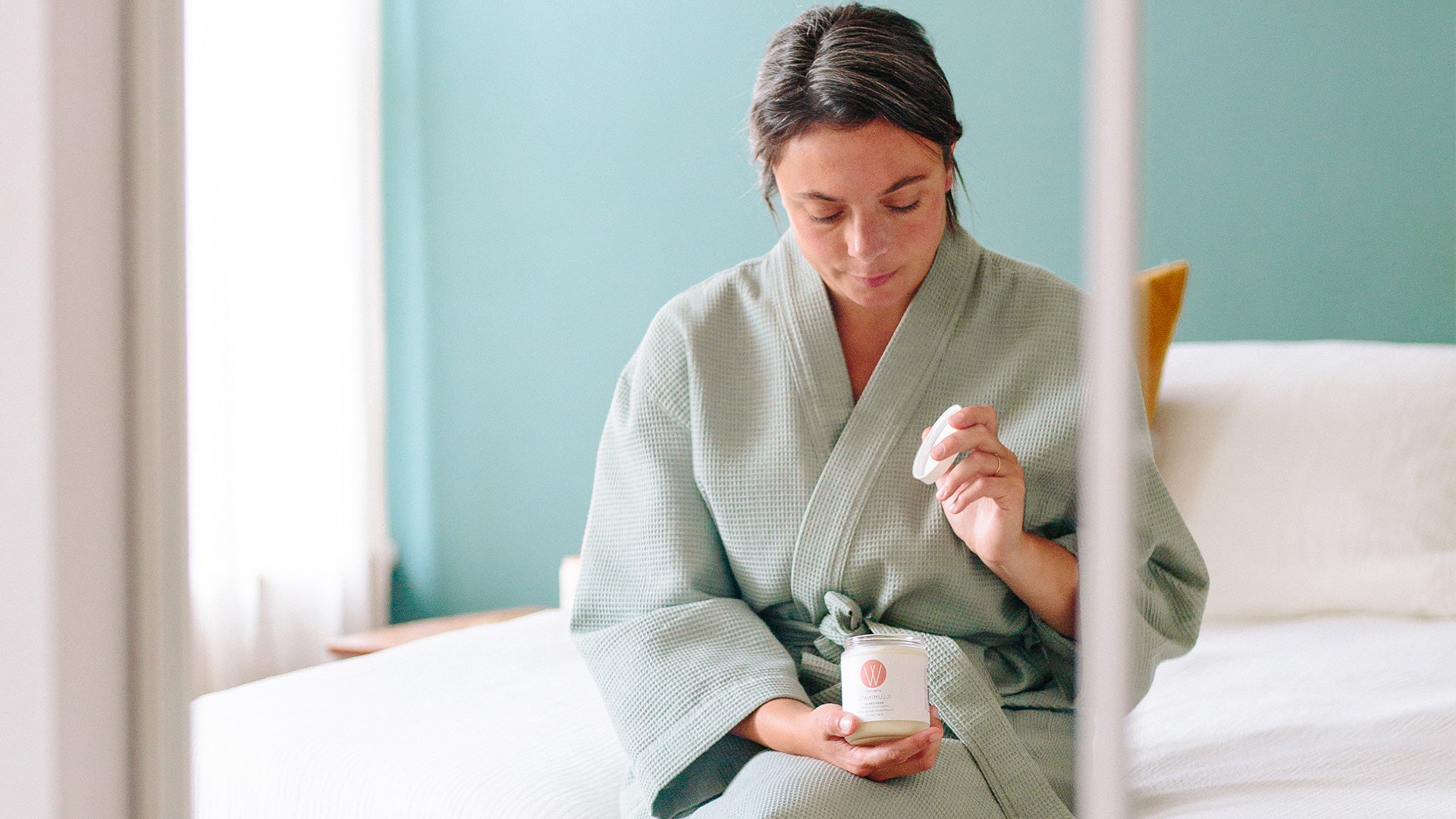 If Valentine's Day is all about spending time with the one you love, why not do something that brings you a little closer this February 14?

Whether you're celebrating with your S/O or spending it solo, these cold-weather wellness essentials will set you up for the perfect evening of cozy self-love and pampering.

If gift giving is your love language, you can swap out the usual teddy bears, red wine, and boxes of chocolates—these goodies make the perfect DIY gift basket for a romantic spa night in. And unlike a bouquet of roses, they'll last longer than a few days, too.
Let love glow with candles 
Valentine's Day wouldn't be Valentine's Day without a lit candle. Set the mood for relaxation with one that brings both ambience and aromatherapy to your spa night, like our Unwind Candle. It's naturally scented with calming lavender and soothing eucalyptus to evoke feelings of peace and serenity—just what you need for an evening of pampering.
Create at-home facials with face masks
Why splurge on a spa treatment for two when you can get a lavish (and affordable) facial right at home? Mix our clarifying Detox Mask with yogurt, honey, or water and let the mineral-rich French green clay, naturally-exfoliating papaya extract, and cleansing lemon balm give your skin the detox treatment.

Follow up with our whipped, creamy Nourish Face Mask for a dose of deep, decadent hydration. Mud up your own face or, if your partner's around, have fun painting each other's.
Soak into tranquility with a bath
Let your body steep in the soothing effects of organic flowers and herbs with our Soak Herbal Bath Blend. It's packed with lavender, chamomile, calendula and, of course, roses for touchably smooth skin.

Hot tip: For an ultra-luxurious bath that'll nourish dry winter skin, try adding a few pumps of our Luxe Body Oil.
Show your skin some love with a massage
Top off your spa night by giving your body (or your S/O's) a head-to-toe massage with our decadent body oil or our rich, whipped Frankincense and Geranium Illuminate Body Cream. Both melt into skin for an instant, full-body glow and light, natural scent that will last all evening.