Introducing: Wildcraft Hair Care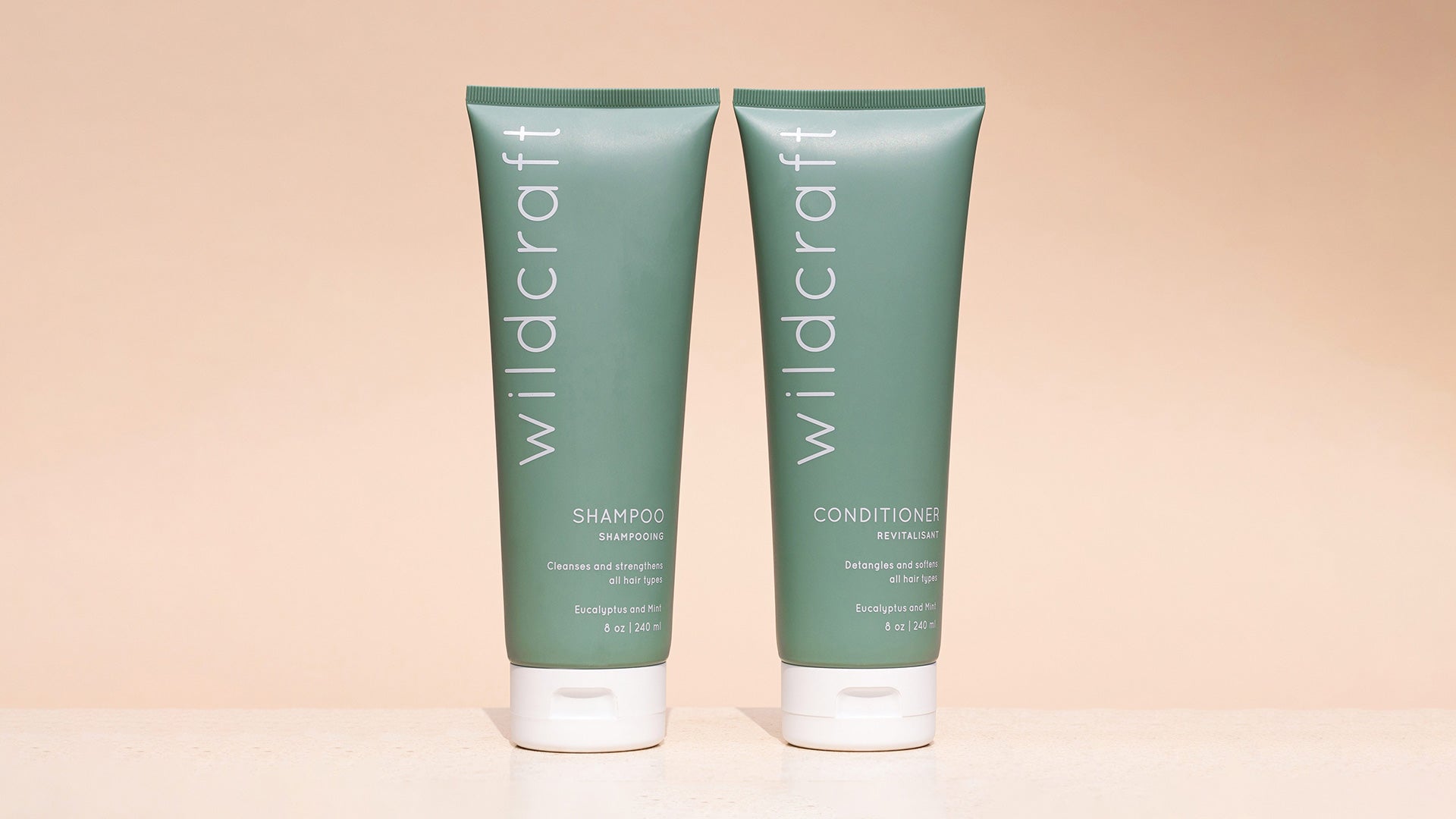 Introducing our all-natural shampoo and conditioner — the dynamic duo that will give you your best hair yet.

We're incredibly proud to announce the release of our first hair care line. Our new shampoo and conditioner are designed to provide a nourishing solution for all hair types, using the power of nature to promote healthier-looking hair.
Wildcraft Shampoo ($24) - cleanses & strengthens
Our shampoo is perfect for all hair types and is designed to cleanse, strengthen, and prevent breakage. We've formulated it with the power of quinoa protein, yucca, and green tea to give your scalp the reset it needs for happier, healthier-looking hair. Plus, it's got a refreshing scent of eucalyptus and mint that will leave you feeling invigorated and ready to take on the day.
Wildcraft Conditioner ($24) - detangles & softens
Our conditioner — also naturally scented with eucalyptus and mint — is deeply luxurious and will leave your hair feeling nourished and voluminous. Made with all-natural ingredients like marshmallow, chamomile, and calendula, this conditioner detangles, boosts shine, and improves manageability for all hair types.

Wildcraft's Shampoo and Conditioner are now available online at wildcraftcare.ca and in-store at select retailers across Canada.