Introducing: A Brand New Body Cream Scent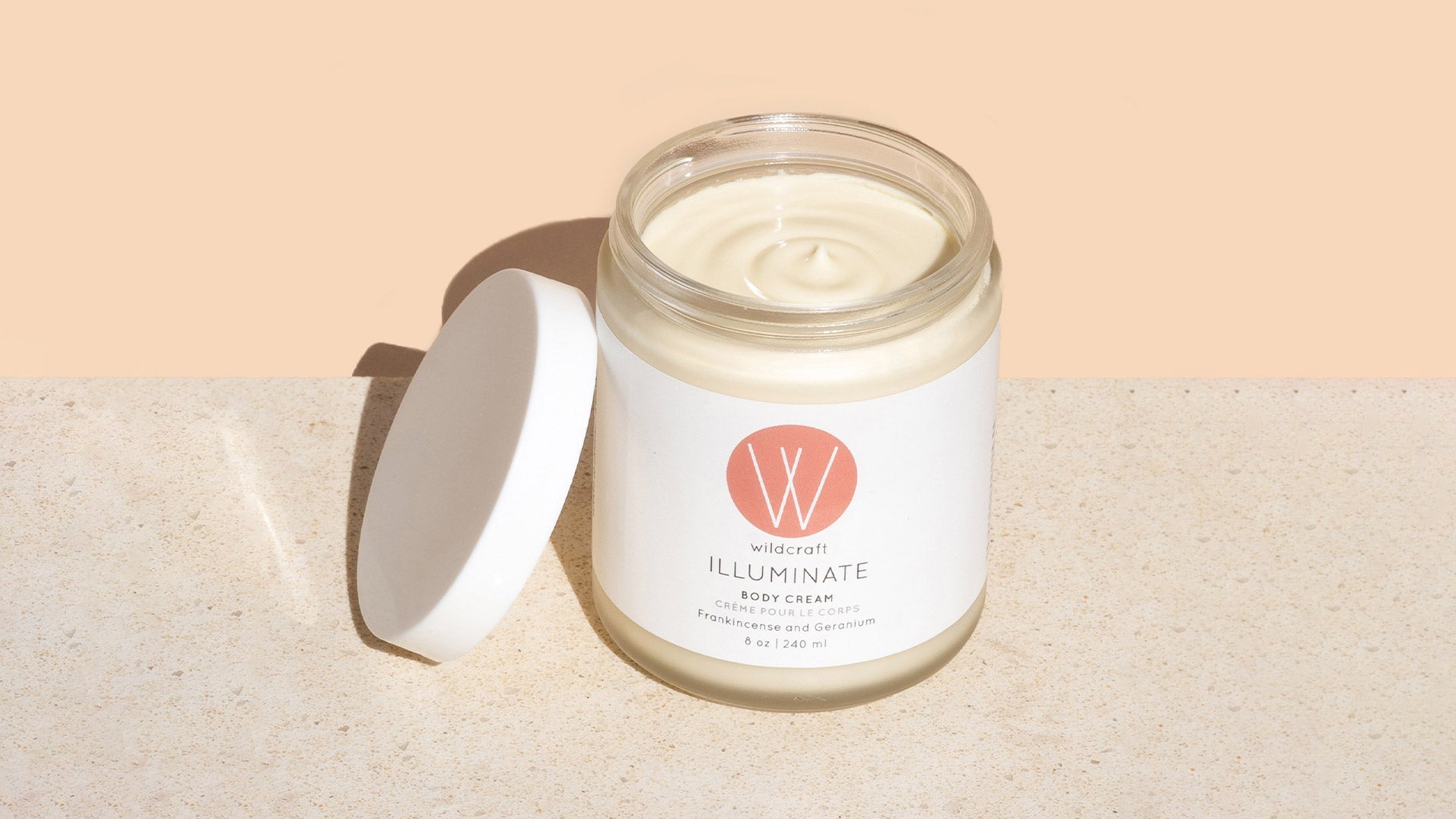 Introducing a brand new body cream scent to our 100% natural skincare collection.
Here at Wildcraft, aromatherapy is a big part of what we do. Every extract, flower, and essential oil is carefully considered for its unique skin benefits and natural fragrance before it is introduced into any product in our collection.
So, when we heard our customers ask for a second scent option to the bright, uplifting, summery scent of our original body cream, Lemongrass and Sunflower, we knew we had to choose something that provided the same level of aromatherapy benefits for total body wellbeing. After several months and 11 product trials, our team landed on a grounding, lightly floral scent that may just be one of our favourite combinations yet. 
Our new Frankincense and Geranium Illuminate Body Cream is the same creamy, 100% natural formula you've come to know and love with our first body cream, now naturally scented with cozy and herbaceous essential oils to bring the warm, relaxing aromatherapy benefits of frankincense and geranium to your cool autumn days. 
In addition to rejuvenating the skin and helping to improve elasticity, studies suggest frankincense—with its spicy, earthy scent—can ease stress, making it a great choice for evening skincare rituals.
Geranium—a natural astringent that helps to tighten and brighten—not only helps in creating a smooth, healthy-looking glow from head to toe, but leaves skin subtly scented with soft floral notes to inspire calmness and relaxation.
Our Frankincense and Geranium Illuminate Body Cream is now available online at wildcraftcare.ca and in-store at select retailers across Canada.