Detox Face Mask: Why You'll Love It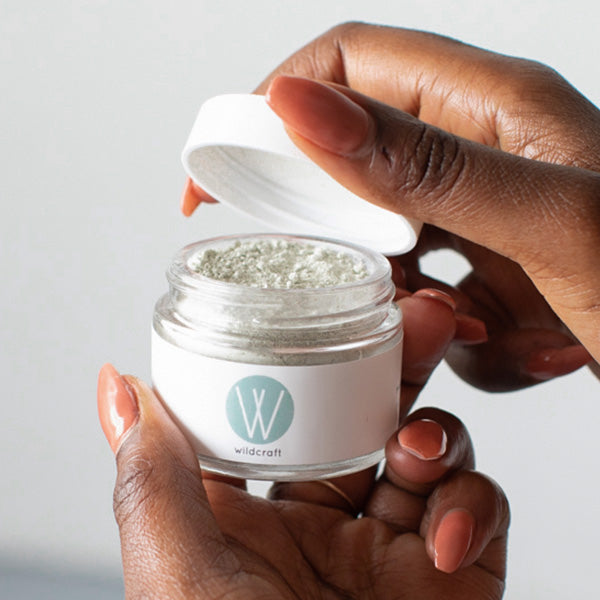 There's nothing quite like a face mask to up your skincare game. The benefits are practically endless - from cleansing and clarifying to hydrating and soothing -  and the overall experience is equally enjoyable. Today we're featuring our Detox Face Mask and rounding up the top five reasons why we love it.
1. It's deep cleansing
Sure, cleansing each day helps to clean your skin by removing dirt, oil, makeup and impurities from the surface, but a regular masking routine takes the process to a whole new level. Our Detox Face Mask is packed with powerful vitamins, minerals and essential oils that work to draw out impurities for a balanced and revitalized complexion. Get that deep clean feeling that we all love when you use 1-2 times per week. For an even deeper experience, try mixing with 1/2 tsp of yogurt.
2. It unclogs pores
Clogged pores are one of the main culprits that lead to blemishes and outbreaks, something we all want to avoid! The French green clay and lemon balm in this mask helps to remove dirt and excess oils that can accumulate on the skin, thus unclogging pores and drawing out impurities for a revitalized complexion. Say goodbye to pesky pimples and hello to clear, decongested skin. 
3. It makes your skin glow
Dry masks can help stimulate blood circulation, providing an overall improvement in skin tone. The papaya powder in our Detox Face Mask gently exfoliates for softer-feeling and smoother-looking skin. Chamomile and lavender then work to soothe and heal irritated skin, revealing a more refreshed appearance. For an extra boost of hydration, try mixing with 1 tsp of honey.
4. It helps your overall routine
Masking helps all of your other skincare products work more efficiently. Whether you're using a toner, serums and / or moisturizers, they will all be absorbed more effectively and perform better when used with a regular masking routine. Give your skin an extra boost with a face mask and get the most out of all of your products. 
5. It's relaxing
Face masks don't just work on the outside! While they improve the overall appearance of your skin, they are also very therapeutic and can work wonders after a long, stressful day. Indulge in some self care and take a little time out to focus on yourself. Draw a bath, light some candles and luxuriate in your own little home spa. 
Have you tried our Detox Face Mask? If so, what did you think? As always, we love hearing from you and value your feedback so let us know in the comments section below. Happy masking!