Which Toner Is Best For My Skin?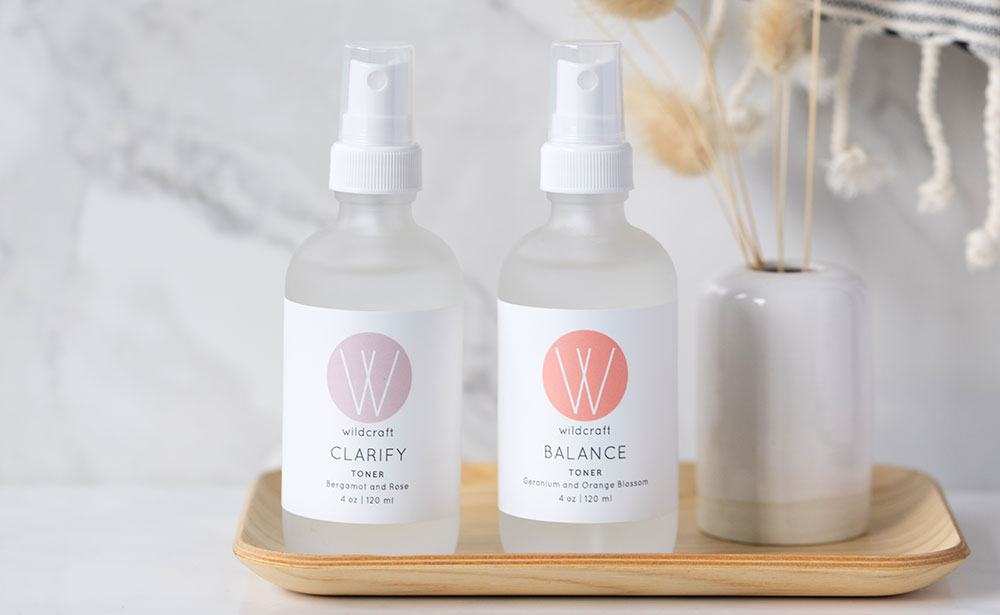 How does a toner work? What does it do and how do we use it? Believe it or not, the almighty toner can do wonders for your complexion. It's packed with powerful ingredients to help prep your skin for moisture while helping to absorb your other skincare products more easily and effectively. Not only that, it can help to plump and balance the skin while also removing dirt, grime and impurities from the day. Hydrating, refreshing, balancing, calming and cleansing, toners really pack a punch and the benefits are truly endless. 
Here at Wildcraft we have two beautiful toners created with different skin types in mind. While both are designed to uplift the skin, they also cater to specific needs. Just like choosing a moisturizer, choosing the right toner depends on your skin type. Read on to learn which one is best for you!
Balance Toner
If your skin is prone to dryness and irritation, our Balance Toner is the one for you. Aloe vera, witch hazel and geranium all work to hydrate and balance oil production, while the powers (and glorious scent) of orange blossom water encourage cell regeneration, thus improving the look of fine lines.
Clarify Toner
If your skin type is on the oily / combination / sensitive side, then the Clarify Toner is your best bet. While this toner also contains aloe vera and witch hazel to hydrate and balance, rose water and bergamot essential oil work to soothe inflammation and help combat and prevent breakouts.
Both toners can be used day and night, and even throughout the day for a refreshing little spritz! Do you use a toner? If so, let us know what you think! And if not, now's the time to add these versatile and beneficial products to your everyday natural skincare routine.