Which Moisturizer Is Best For Me?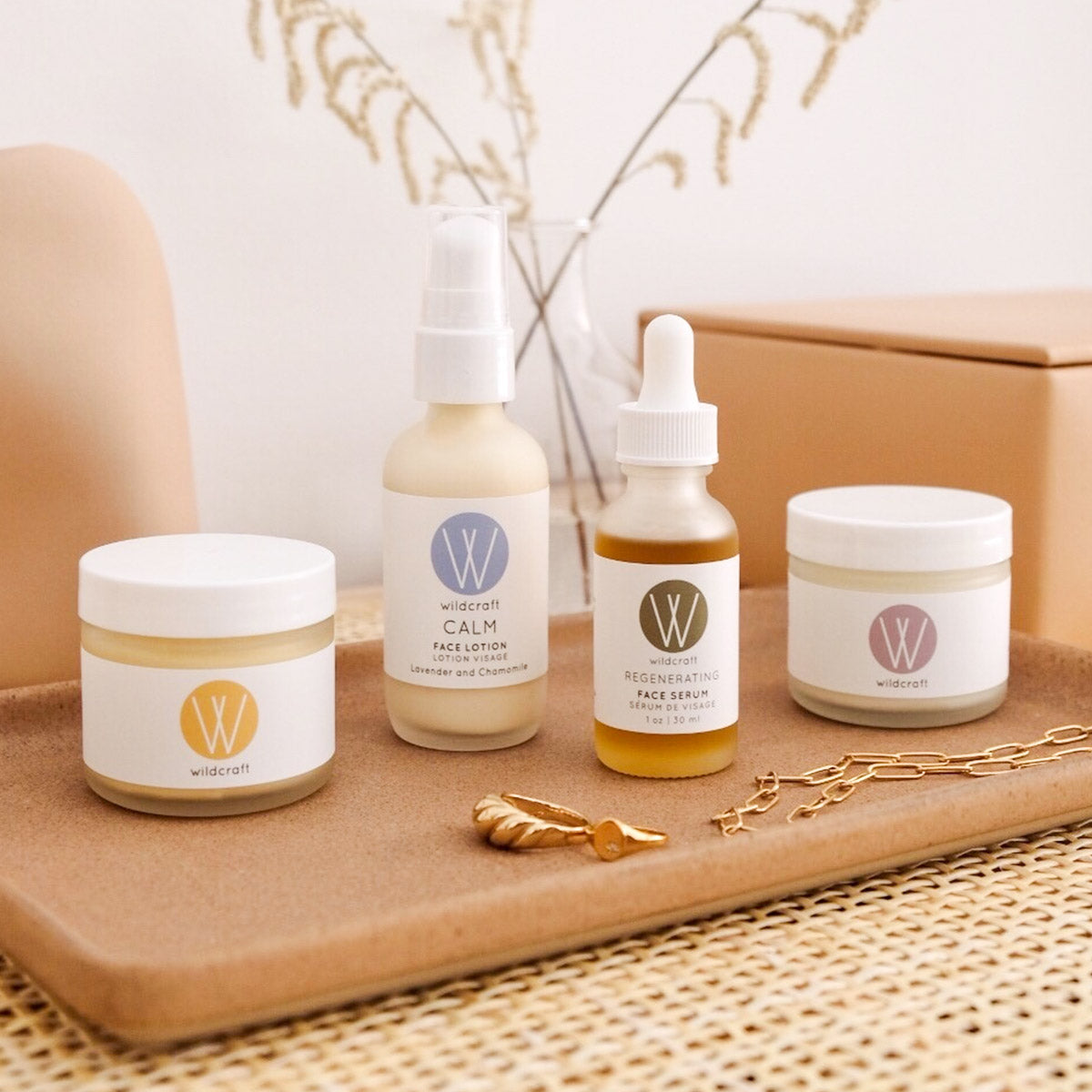 (Photos by Kaitlin Meagan) 
When we formulate a face moisturizer, we consider several different things: what ingredients do we want to use? What sort of properties should these ingredients have? What skin type will it be for? When will it be used (day or night)? We are always creating with you in mind and our hope is that we have something for everyone. So with that being said, we thought we would round up our four moisturizers so that you can choose the one that's perfect for you. (Psst... You don't have to pick just one.)
Calm Lavender and Chamomile Face Lotion
Ideal for all skin types, but especially normal to oily, the Calm Face Lotion is the newest to our line and was created as a lightweight alternative; perfect as a day cream or a primer under makeup. Chamomile and lavender help to balance and regenerate while soothing redness. It is fast absorbing and deeply nourishing. Check out this Jounal post for a more in depth look at this wonderful moisturizer.
Clarify Bergamot and Rose Face Cream
Ideal for normal to combination skin, our Clarify Face Cream provides a good amount of hydration while nourishing and balancing the complexion. Anti-inflammatory rosewater and aloe vera work to reduce irritation and redness, creating an even appearance and subtle glow. Can be used day and night, or layered on top of a face serum.
Restore Geranium and Orange Blossom Face Cream
Ideal for normal to dry and mature skin, our deeply hydrating Restore Face Cream provides essential moisture and relief, and a little goes a long way! Organic rosehip seed oil, orange flower water and geranium oil all work to restore vitality and a high concentration of fatty acids help to plump and firm, giving the skin a radiant finish.
Regenerate Face Serum
Ideal for all skin types, the Regenerate Face Serum can be worn on its own or under a lotion or cream, giving an extra little boost of hydration. This formula is rich in vitamins, antioxidants and minerals, and is fast-absorbing. Seabuckthorn, rosehip and Ontario hemp seed oil all work to eliminate dehydration and encourage cellular renewal.


Refine Face Serum
Ideal for all skin types but especially oily to combination. An everyday serum that provides hydration while boosting collagen, the Refine Face Serum won't clog pores and leaves skin feeling soft and plump while soothing any irritation. Juniper essential oil works to regulate oil production while maintaining the skin's elasticity, and raspberry seed reduces inflammation caused by breakouts.