What Is A Face Serum?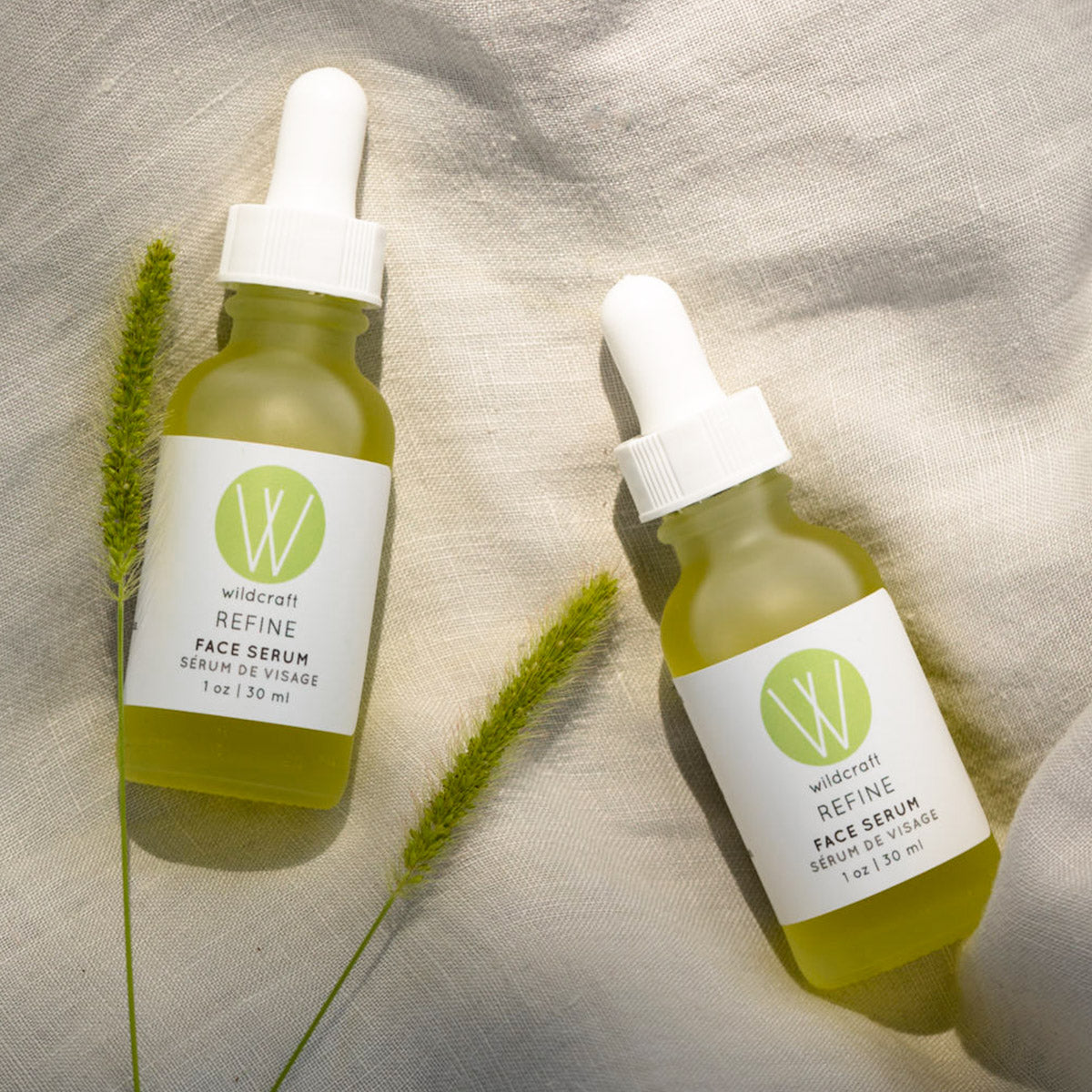 Today's the day! We are so excited to introduce our new Refine Face Serum. This balancing formulation is made with raspberry seed oil and juniper essential oil to provide lightweight hydration and boost collagen while tackling breakouts and an uneven skin tone. To celebrate our launch, get this new serum for 15% off until Aug. 23! 
One of the many beautiful things about face serums is that they really pack a punch. A little goes a long way and can make a huge difference for your skin. But there's more to it than that so we thought we'd share some information and answer some often asked questions so that you know exactly what to expect with this small but mighty potion. 
What is a Face Serum?
Lighter than a face cream and fast-absorbing, face serums are packed with high concentrations of active ingredients (think antioxidants, minerals and vitamins) and can help treat many skincare concerns - from dryness and fine lines, to redness and breakouts, plus so much more!. Serums also offer an extra boost of hydration, locking in moisture without clogging pores. 
How should I apply it?
Apply a few drops to your palm and gently pat / massage it into a damp face and neck in circular, upward motions. It is important to remember to apply to dampened skin as it's much more permeable than dry skin, allowing the nutrients to better absorb deeper into the skin.
When should I use it and how often?
Face serums should be applied after cleansing, exfoliating and toning but before moisturizing with a cream or lotion. Use morning and evening for optimal effect and a supple, dewy glow. However, listening to your skin and understanding what it needs is the most important thing. Sometimes once a day works just as well!

Which is the right serum for me?
While both our Regenerate and Refine face serums are nourishing, hydrating and suitable for all skin types, our new Refine Face Serum is a bit more lightweight and especially ideal for combination to oily skin that may be prone to breakouts. If you find you need a bit more moisture (especially during the dry, winter months), then Regenerate Face Serum is the one for you.
There's no doubt about it. Face serums are a powerful and effective addition to your skincare routine with their many balancing, nourishing and restorative benefits. We can't wait to hear what you think of our new Refine Face Serum and as always, we are here to answer any questions. Don't forget to book a free 15 minute consultation; a member of our team will be available to assist you every Thursday from 11 AM - 2 PM!