How To Use Renew Eye Serum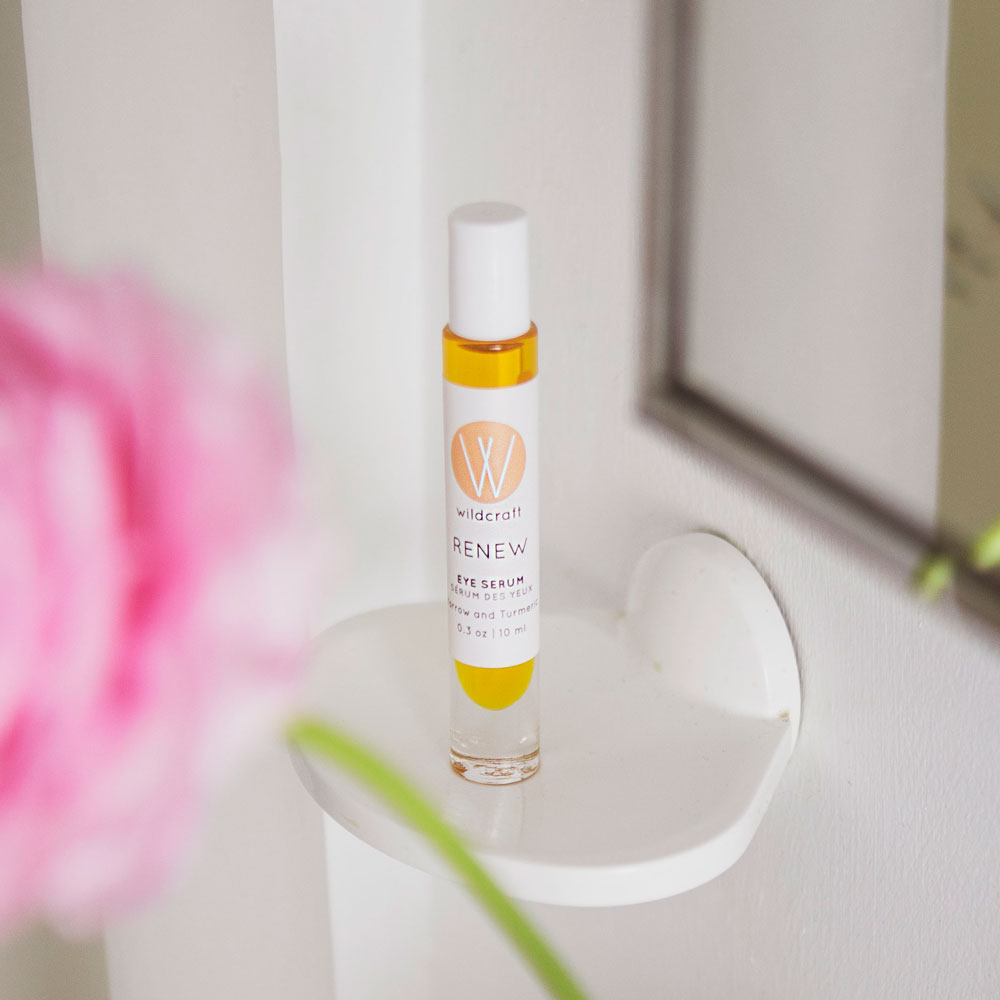 They say that the eyes are the window to the soul, but what they forgot to mention is that the delicate skin around the eyes requires special attention to look and feel its best. That's why we created our Renew Eye Serum - a blend of rich nutrients that focuses specifically on depuffing, firming and brightening the precious skin around the eyes.
Since launching last November, the Renew Eye Serum has quickly become a bestseller and a crowd favourite. And no wonder - key ingredients including pumpkin seed oil, seabuckthorn blended with argan oil, turmeric, yarrow and carrot seed oil all work together to hydrate and nourish the sensitive eye area. Fatty acids and antioxidants rejuvenate skin that is prone to feeling dull while helping to speed up cell renewal in the process. Plus, with a soothing and refreshing roller ball applicator, it's a breeze to apply!
The key to experiencing the benefits of an eye serum is to use it consistently and as part of your morning and evening skincare routine. This ensures that the area stays hydrated and has support in fending off the effects of stress and environment.
Here's how and when to apply our Renew Eye Serum:
Cleanse your face, gently pat dry.

Mist on toner.

Apply face serum on damp skin. Massage in thoroughly in an upward motion.

Roll

 

Renew Eye Serum beneath eyes and on brow bone. Gently pat and press serum into skin with ring finger until absorbed.

Apply a small amount of face cream once serum is absorbed, if needed.
Our eye serum can also be used as a spot treatment serum, making it a multi-use product. The highly anti-inflammatory and antibacterial ingredients work to combat breakouts on the skin. Also, the all natural ingredients create an appealing aroma: a dab on the wrist can serve as an earthy, subtle personal fragrance.
Have you already tried the Renew Eye Serum? If so, we would love to hear what you think by leaving a review or a comment below. And if you haven't tried it yet, make sure to grab yours today!