Using Natural Skincare Products For Acne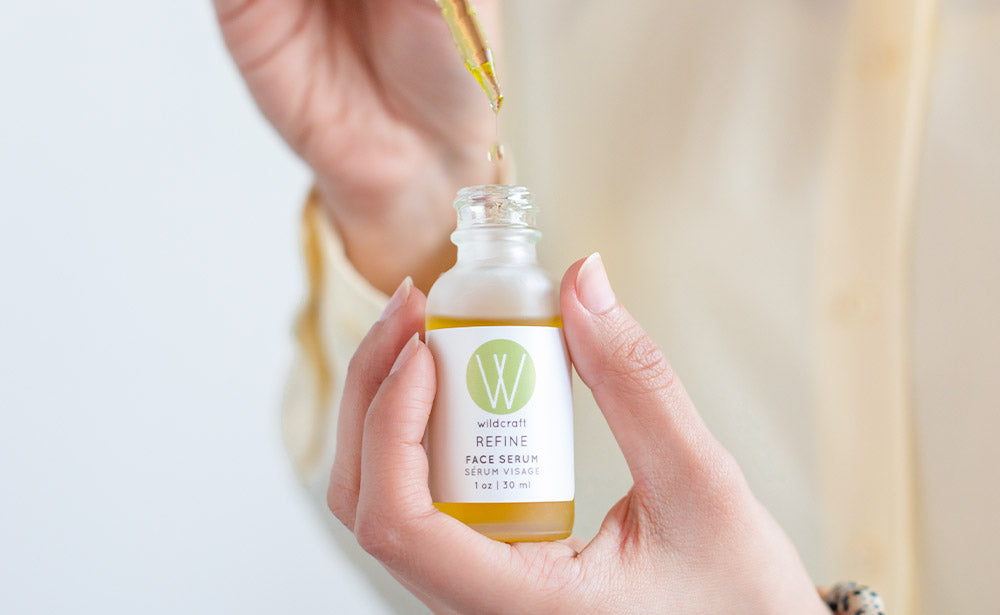 With a natural skincare routine, your basic steps are cleanse, tone, mask, and moisturize—but which natural products you choose will depend on the type of acne you have and what's causing it. Let's talk about it.
First thing's first: What is acne?
Acne is a very common skin condition that occurs when the pores of your skin become clogged with dead skin, oil, or bacteria.
Typically, the type of acne you have will fall into one of two categories: congestion or inflammation.


Natural skincare routine for congestion
If you have clogged pores and hair follicles, you're probably experiencing blackheads or whiteheads (or both). This type of acne can be caused by things like hormones, diet, pollution, and product buildup. 
You can help prevent and treat blackheads and whiteheads by using products that aren't too heavy on your skin, washing your face well, and including salicylic acid (which helps to remove dead skin cells from deep inside your pores) in your regimen.
Here's a simple daily routine we recommend for skin prone to this type of acne:
Step one: double cleanse
Double cleansing can help remove stubborn pore-clogging impurities that can lead to breakouts. Use our Wash Oil Cleanser first to break down makeup. Rinse, then follow with Wash Cream Cleanser, which uses purple clay to absorb excess oil and willow bark (which has naturally-occurring salicylic acid) to prevent dead skin buildup. 
Once or twice a week, exfoliate with our mineral-rich Buff Face and Body Scrub after cleansing to discourage new breakouts.
Step two: tone
Our Clarify Toner is great for oily, combination, and blemish-prone skin. It's made with just four simple ingredients to help reduce redness (rose water), prevent and heal breakouts (witch hazel and bergamot), and hydrate (aloe vera juice).
Step three: mask 
Clay masks can be helpful for drawing out impurities from your pores. Our Detox Face Mask uses French green clay to naturally soak up oil, lemon balm to cleanse, and papaya powder to balance oil production. It can be used once a week to help restore balance to acne-prone skin. 
Pro tip: Always mask after toning (toners make a great mask primer!).
Step four: moisturize
When your skin is dry, it may start to over-produce oil, leading to clogged pores and more breakouts. To keep your skin moisturized, use our Refine Face Serum before layering our lightweight lavender and chamomile Calm Face Lotion on top to help soothe redness and balance the skin.



Natural skincare routine for inflammation 
Cystic acne and pustules are types of inflammatory acne that can be treated with antimicrobial and anti-inflammatory products. If you have this type of acne, you're likely dealing with pores that are deeply clogged with bacteria, oil, or dead skin cells that are causing swelling and redness.
Here's a simple daily routine we recommend for skin prone to this type of acne:
Step one: double cleanse
Opt for cleansers that remove dirt and grime without drying or stripping skin, like our Wash Oil Cleanser, which uses tea tree to gently aid in unclogging pores and jojoba oil to soften and smooth.
Pro tip: You can apply the cleanser to our hypoallergenic Silk Sea Sponge and massage it into the skin for a deep clean (bonus: it's also relaxing). 
Wash again with our Wash Cream Cleanser made with chamomile extract to soothe inflammation caused by breakouts. 
Step two: tone
Toning with rosewater will help soothe redness while restoring your skin's natural PH balance. You'll find rosewater in our Clarify Toner, which is also made with aloe vera and witch hazel to balance oil production and combat congestion.
Step three: mask 
French green clay has natural detoxifying properties and is often considered a great choice for naturally treating acne. It's the main ingredient in our Detox Face Mask, which also has marshmallow root powder to help calm inflammation. Mask once a week to help reduce redness and soothe irritated skin.
Step four: moisturize
Our lightweight Refine Face Serum is made with antioxidant-rich raspberry seed oil to help rebalance the skin's natural oils and reduce inflammation.
If you prefer cream moisturizers, our deeply hydrating Clarify Face Cream is made with lightweight oils that won't feel too heavy on skin.
For any pesky zits, anti-inflammatory turmeric can target your pores and calm irritation. Our turmeric Renew Eye Serum can be used as a spot treatment to help clear up any new breakouts.


Whether you're dealing with lifelong acne or just a stubborn blackhead every now and then, everyone's skin—and skincare needs—are different. Know that you can customize your routine to fit what works best for you. 
And remember: Blemishes are normal but if you feel like there's a larger root cause behind your acne, it may be time to see a dermatologist.