Top 5 Tips For Combo Skin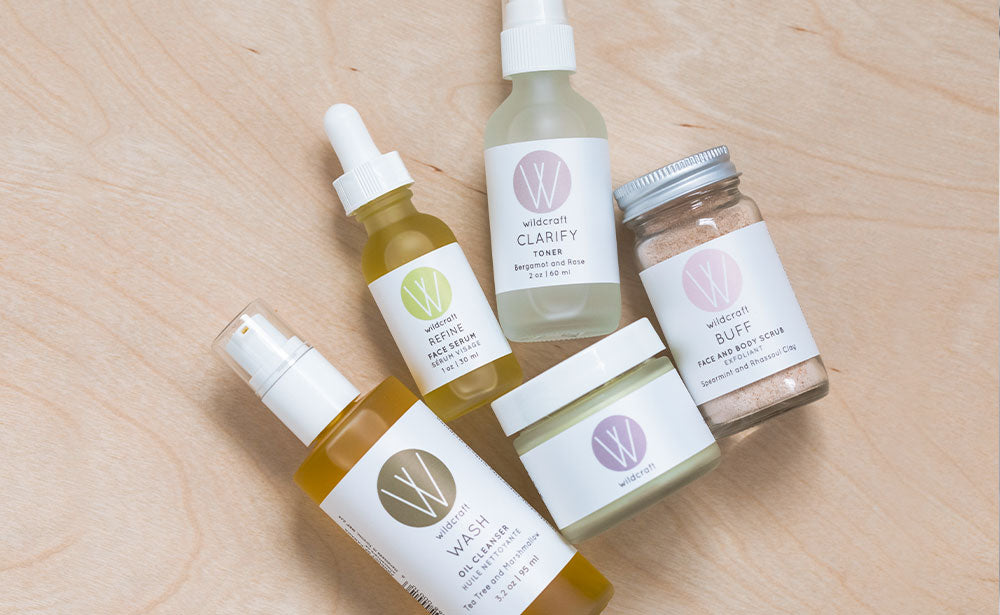 Sometimes it's hard to know what to do with combination skin. It's dry, it's oily, so how do you deal with it? The key (much like everything else in life) is balance. Combination skin doesn't have to be challenging and in fact, it is quite possibly the most common skin type. So fear not, we just happen to have great tips and the perfect routine for combo skin!
Cleanse to balance 
As previously mentioned, balance is key. It's commonly thought that you have to "dry out" the oily parts of your face in order to prevent oil production, when in fact that actually causes your skin to overproduce oil instead. Our Wash Oil Cleanser deeply cleanses the skin without stripping away its natural oils to balance your complexion. The myth is that an oil cleanser will cause oily skin but in actual fact it helps control oil production. 
Exfoliate to smooth 
Exfoliating helps to remove dead skin cells in the dry areas while treating build-ups in the oily parts, thereby helping to prevent breakouts. Try using our Buff Face and Body Scrub 1-2 times a week. This mineral rich and invigorating exfoliant will leave your skin feeling soft, renewed and rejuvenated. For a deep cleansing experience, try mixing it with our Wash Oil Cleanser! 
Mask to clarify and nourish 
Never underestimate the power of a good face mask! And we just happen to have two to cater to any and all of your skincare needs! You can target specific areas with each for best results. If your t-zone is looking and feeling oily, try our Detox Face Mask, and target those dry cheeks with our Nourish Face Mask for added moisture and - you guessed it - nourishment.


Tone to prep the skin
People with combination skin can often be prone to breakouts and inflammation. The best way to avoid these pesky eruptions is to reach for anti inflammatory products with anti-bacterial properties. Our Clarify Toner is one such product as it preps the skin for moisture while helping to calm redness and inflammation. The best part? It can be used liberally, day and night and in between, so spritz away!
Moisturize for lightweight hydration
It's super important with combination skin to use oils in your routine that mimic the skin's natural sebum production. Avoid heavy creams during the day and focus more on lightweight options, including Refine Face Serum and Calm Face Lotion. For extra hydration, a pea sized amount of Clarify Face Cream is best at night. And don't forget your Renew Eye Serum, as a spot treatment as well as an under eye boost to tighten and brighten!


Just remember: combination skin is all about balance. Listen to your skin, pay attention to the seasons and adjust your routine accordingly. Switch out heavier moisturizers for lighter options, exfoliate, mask and use a toner liberally (especially during the warmer months) to refresh your skin.