Skincare Tips For Mature Skin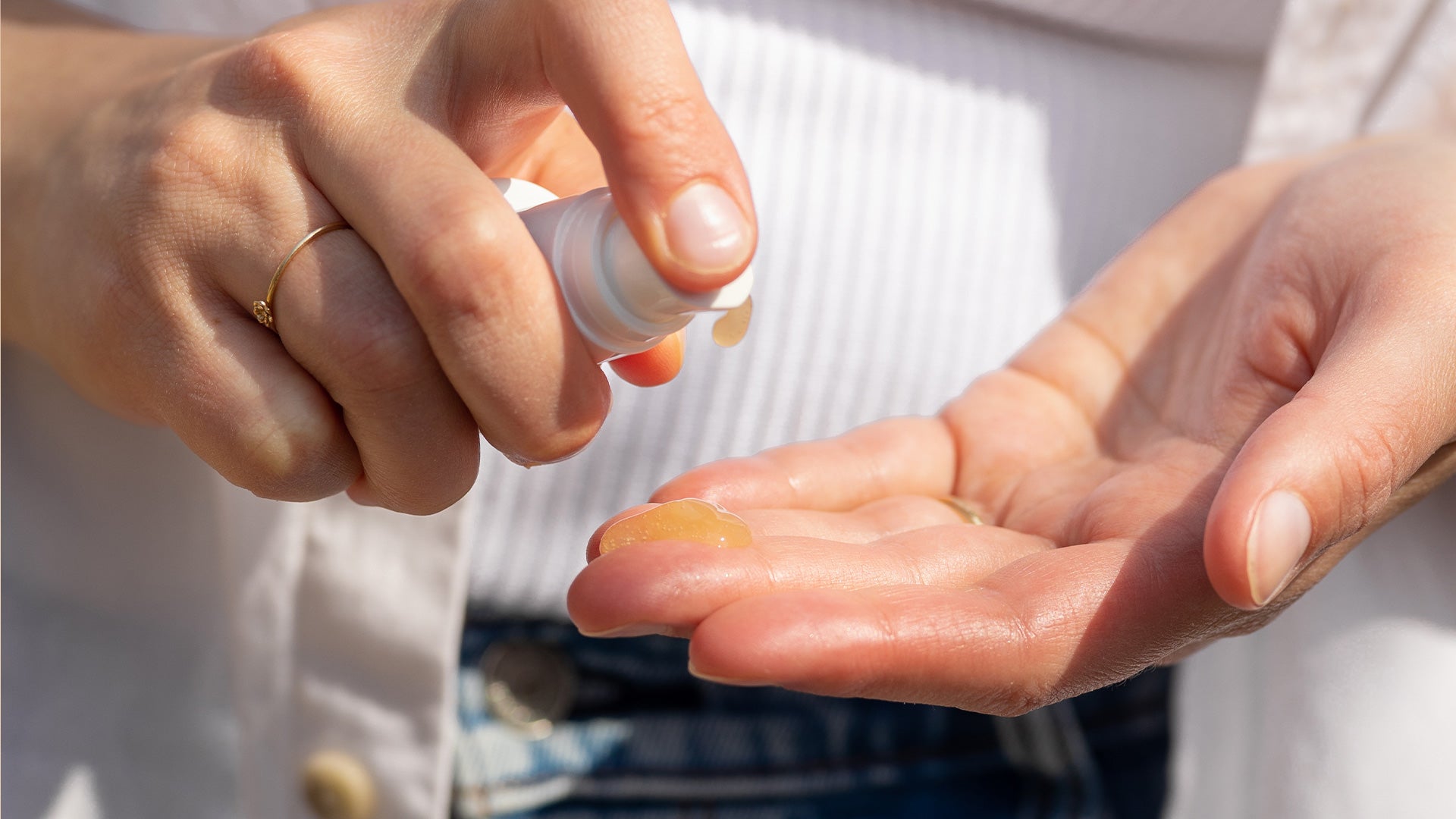 Regardless of age, we all want our skin to look glowy, radiant, and plump. But in a society obsessed with anti-aging, it's important to shift our focus towards embracing mature skin positively.

We'll explore practical skincare tips that will empower you to nurture and enhance your skin, addressing common concerns like fine lines, wrinkles, dark spots, and dullness. By adopting a holistic approach, you can cultivate a skincare routine that promotes self-care, confidence, and a radiant glow at any age.
Understanding mature skin
As we age, our skin experiences natural changes, including reduced collagen production and a slower cell turnover rate. We often see these changes show up on the surface our skin as fine lines, wrinkles, dark spots, and dullness.
Targeted skincare for fine lines & wrinkles
Decreased production of natural oils dries your skin and can make fine lines and wrinkles more obvious. Adding a moisturizer and face oil to your routine can create a protective barrier on the skin, sealing in moisture and adding a natural-looking glow.

Our Regenerate Face Serum, enriched with seabuckthorn, palmarosa, and carrot root, restores moisture balance, improves firmness, softens fine lines, and promotes skin regeneration for a radiant appearance.

For deeper hydration, apply a moisturizer like our Restore Face Cream on top of the serum, which delivers Vitamin A and essential fatty acids to reduce the appearance of fine lines and provide long-lasting hydration.
Targeted skincare for dark spots
Dark spots, also known as hyperpigmentation, can arise from sun damage, hormonal changes, and environmental stressors. For a more even-toned and brighter complexion, consider adding a Vitamin C serum to your routine.

Vitamin C offers antioxidant benefits and, with regular use, can help to even out your skin tone and give you a more radiant appearance.

Our Brighten Vitamin C Face Serum is formulated with a potent dose of vitamin C to brighten, hyaluronic acid to smooth, and sea algae to help fade dark spots for the ultimate skin boost.
Targeted skincare for dull skin
As we age, exfoliation becomes increasingly important for maintaining healthy skin. The outer layer of our skin thickens over time, creating a barrier of dead cells that can dull our complexion. Exfoliating regularly can help counteract this, allowing fresher, more vibrant skin to shine through.

Using a physical exfoliator like our Buff Face and Body Scrub one to three times per week or use our Silk Sea Sponge daily to buff away dead skin cells, soften skin, and allow moisturizers to penetrate deeper, providing hydration where it's needed most.
What to do if your mature skin is dry
To combat dryness, choose gentle cleansers that preserve moisture (an oil cleanser can deeply nourish dry, mature skin). Exfoliation is also crucial to remove dead skin cells and improve texture. Most importantly, if your skin is dry and tight, keep it well-hydrated throughout the day with regular moisturizer application.
Sun protection
Research shows that UV exposure is the reason behind 80% of skin's aging. While it's not possible to erase sun damage completely, you can help prevent it by applying SPF last in your skincare routine every single day, rain or shine.