How To Prep Skin For Summer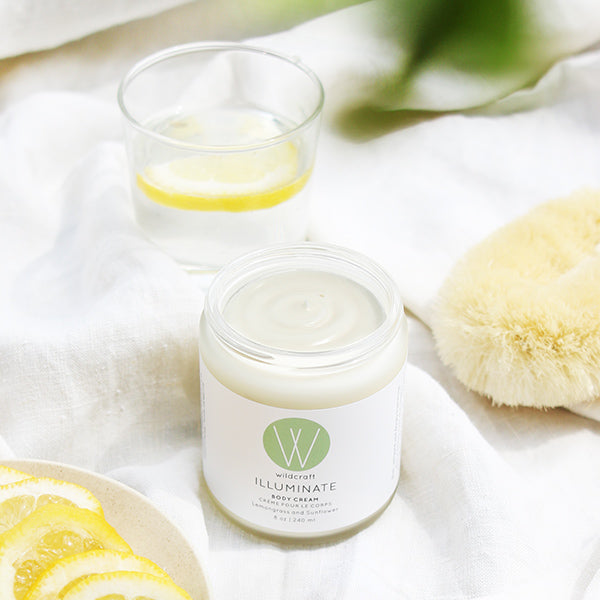 When summer hits, it can be tempting to ditch products that feel "too hydrating" or rich and go bare-faced with minimal skincare on the face and body. In fact, summer heat can result in completely abandoning skincare routines, which isn't always the best decision!
The transition between seasons can be extreme so we put together some tips to keep your skin hydrated and glowing once the hot weather hits:
Drink lots of water. This one's a no-brainer, but we still need reminding! Heading into summer in a parched state is never beneficial for your skin. Staying hydrated ensures that toxins contributing to inflammation, redness and sensitivity on the surface are removed, keeping your skin looking its best.


Exfoliate.

Two to three times a week works well to get rid of any residual dry or rough patches that could be blocking fresh and radiant skin underneath. Incorporating this as a practice will encourage circulation, which can result in increased cell renewal and healing. Our

Buff Face and Body Scrub

is an amazing multi-purpose option. Read more about some of its many uses

here

.


Dry brush every morning.

This is done prior to showering using a natural fibre brush (there are many tutorials online if you would like to see it demonstrated). This daily practice wakes up your lymphatic system and helps your body to release congestion and toxins - which does wonders for your skin!
Keep moisturizing your face and body with oils and creams.

It can seem counterintuitive once the weather heats up, but hydration is necessary for skin to feel calm and resilient. Heat and sweat can feel like "moisture" but it can actually cause dehydration over time. Save your more intensive products for nighttime and let them absorb and encourage renewal while you sleep. Some great skincare practices for summer include:

Applying

Luxe Body Oil

. It penetrates deeply, adding a glow that won't feel greasy or heavy. For extra hydration,

Illuminate Body Cream

adds serious radiance to the skin. Its refreshing and uplifting scent also makes it wonderful before bed.

Use a toner as a lightweight form of moisture. Our

Bergamot Rose

and

Geranium Orange Blossom

toners have calming, hydrating and anti-inflammatory properties, making them ideal for misting throughout the day.

Our

Regenerating Face Serum

is lightweight but very effective when it comes to moisturizing. Apply on damp skin after cleansing and toning and you'll have comfortable and complete hydration without the heavy feeling.

These are just a few tips to prepare your body for the summer heat. Making an effort to try a few new practices while sticking to your much-loved routines from the winter and spring can pay off in a big way. Subscribe to our newsletter for more helpful tips and when summer hits, you and your skin will be ready!