Where Does Toner Go In My Routine?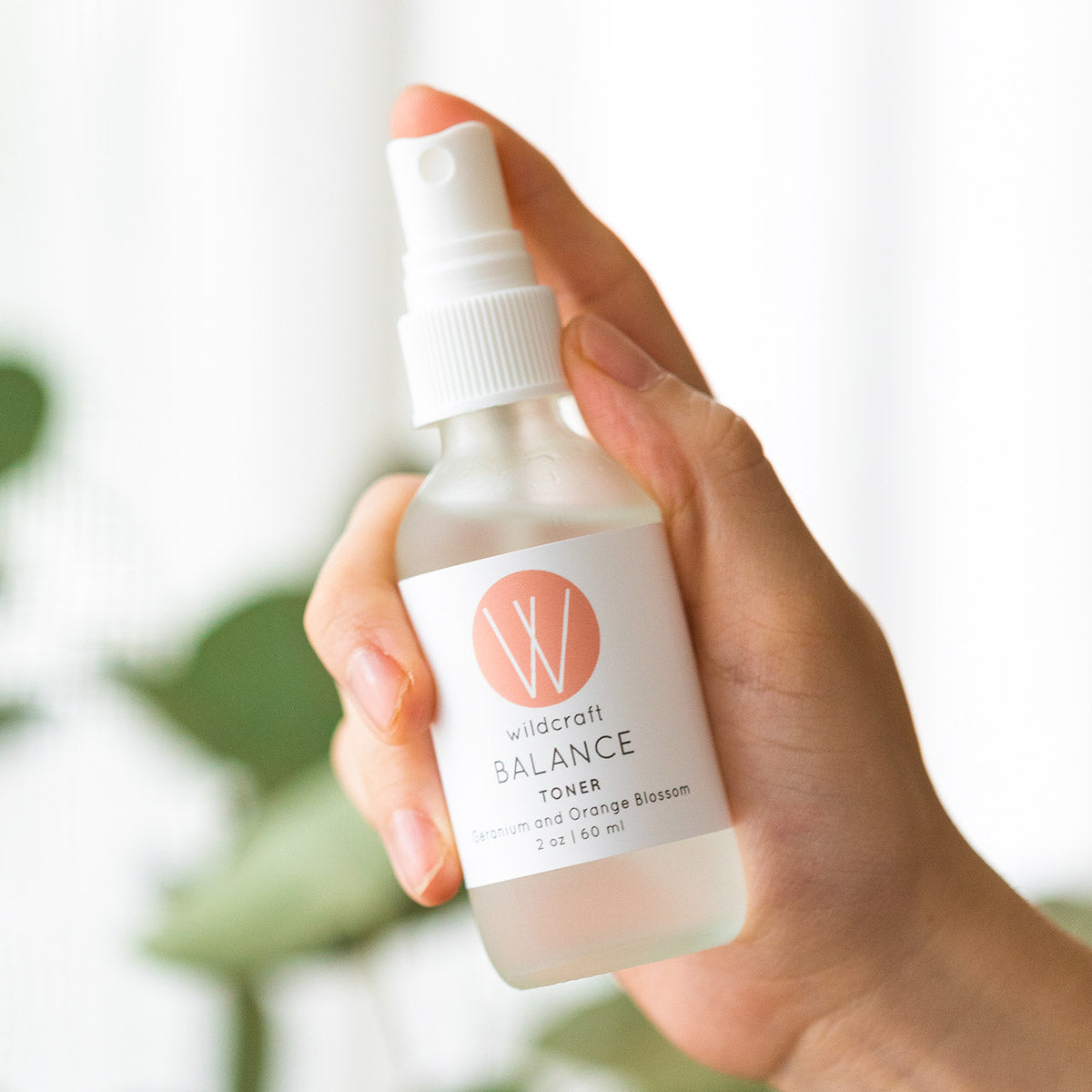 What exactly is a toner and what does it do? Often misunderstood, toners can be a confusing step in the skincare routine. Do we need it? When should we use it? How often and how much and what kind? We thought it high time we answer these questions and shed some light on this too often overlooked yet extremely beneficial product.
What is a toner?
Although it may easily be mistaken for a nice smelling water, toner is so much more. It's packed with powerful, potent ingredients and antioxidants that work to prep your skin for moisture, allowing it to absorb your other skincare products more easily while helping remove grime and impurities. Simply put, toners help to plump and balance the skin, giving it that dewy look while adding an extra layer of protection and hydration. 
When and how often should I use it?
After cleansing and exfoliating and before serums and moisturizers is the best time to use a toner, both morning and night. Taking it with you and giving yourself a little refreshing spritz throughout the day is also a great boost to your skin - especially on a hot summer day!
How should I apply it?
Toner can be applied directly to the face, or if preferred, applied to a reusable facial round to gently swipe away grime and dirt. You can also dispense it into the palm of your hand, then apply directly to face with your fingertips. Finally, don't wait for it to absorb completely before applying your moisturizer. Your skin will be most prepped and ready to accept a serum, lotion or cream when it's still a little wet.
What is the right toner for me?
Just like choosing a moisturizer, choosing the right toner for you depends on your skin type. Our Balance and Clarify Toners are designed to uplift the skin and balance oil production, but while they are both suitable for all skin types, they also each cater to specific needs. If your skin is oily or combination and more prone to blemishes, we recommend our Clarify Toner as rose water is great at soothing inflammation and bergamot essential oil helps to balance bacteria on your face thus preventing breakouts. If you find your skin is prone to dryness and irritation, the Balance Toner is the one for you as orange blossom water and geranium essential oil work to encourage cell regeneration, improving the look of fine lines.
Hydrating, balancing, soothing, calming and cleansing, toners really do pack a punch and the benefits are endless. Try adding one to your skincare routine (if you haven't already) and let us know what you think!