How To Create An At-Home Spa Day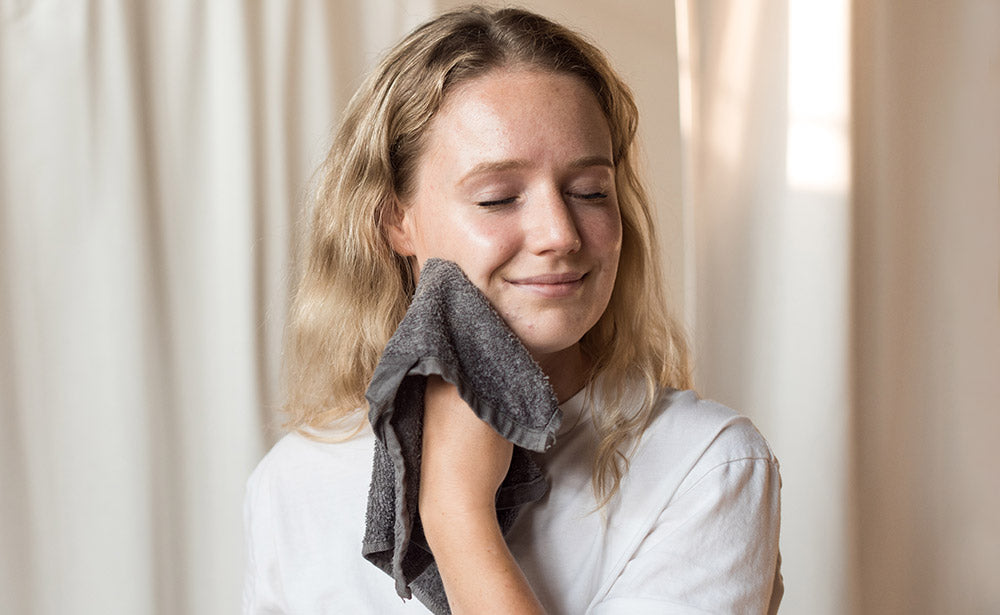 Whether you've had a long week or it's only Monday, you deserve to treat yourself and have a spa day. The best part? You don't even need to leave your house. You just have to go into your bathroom, light your favourite candle and follow this simple guide.
Step 1: Bath
What you'll need: Soak Herbal Bath Blend, Luxe Body Oil (optional) 
Directions: Put ½ cup of the Soak Bath Blend in the linen bag provided and let it steep in a hot tub. Option to add the Luxe Body Oil for extra hydration. Once you're in, hang out for at least 15 minutes to experience the benefits of herbal hydrotherapy. This blend will calm and soften your skin while providing a relaxing atmosphere.
*Optional: You can just do a facial steam with ¼ cup of Soak and a big bowl of hot water. Steep the Bath Tea in the bowl, place your face over top and let the steam rise up and open your pores.
Step 2: Scrub
What you'll need: Wash Oil Cleanser, Buff Face and Body Scrub
Directions: After 15 minutes in the bath, mix 3 pumps of the Wash Oil Cleanser with a sprinkle of the Buff Scrub in your palm. Massage the mixture all over your face in upward motions to deeply cleanse and exfoliate. Next, use the Buff Scrub to exfoliate the rest of your body and rinse off. Exfoliating will remove dead skin cells and allow your moisturizing products to better absorb into your skin and impart more benefits.
Step 3: Treat 
What you'll need: Nourish and/or Detox Face Masks
Directions: Once you are out of the bath and dried off, you can move on to a mask. If you need rejuvenation and hydration, the Nourish Mask will stimulate, exfoliate and nourish your skin for a healthy glow. If you need cleansing and refining, the Detox Mask will deeply cleanse and balance your skin for a clear complexion. If different areas need different things then use them both! Leave masks on for 10-15 minutes then rinse off with warm water. 
Step 4: Moisturize
What you'll need: Face Serum, Face Cream and Illuminate Body Cream
Directions:
Face Serum: Serums deliver powerful, active ingredients right to your skin that directly address certain concerns. Grab your serum of choice and while your skin is still damp from toner, apply it and massage it in using upward motions.
Face Cream: Moisturizers will lock in all that goodness you have already applied to your skin by making sure it doesn't evaporate. Apply whichever face cream best suits your skin's needs.
Body: Finally, grab your Illuminate Body Cream and apply it starting at the feet and working your way up. This upward motion will help stimulate blood flow and promote lymphatic drainage. 
Now you are completely relaxed, moisturized from head to toe and absolutely glowing. So curl up with a good book, have a glass of wine or throw on your favourite show and enjoy the fruits of your labour. You deserve it.