Our Eco-Friendly Shipping Practices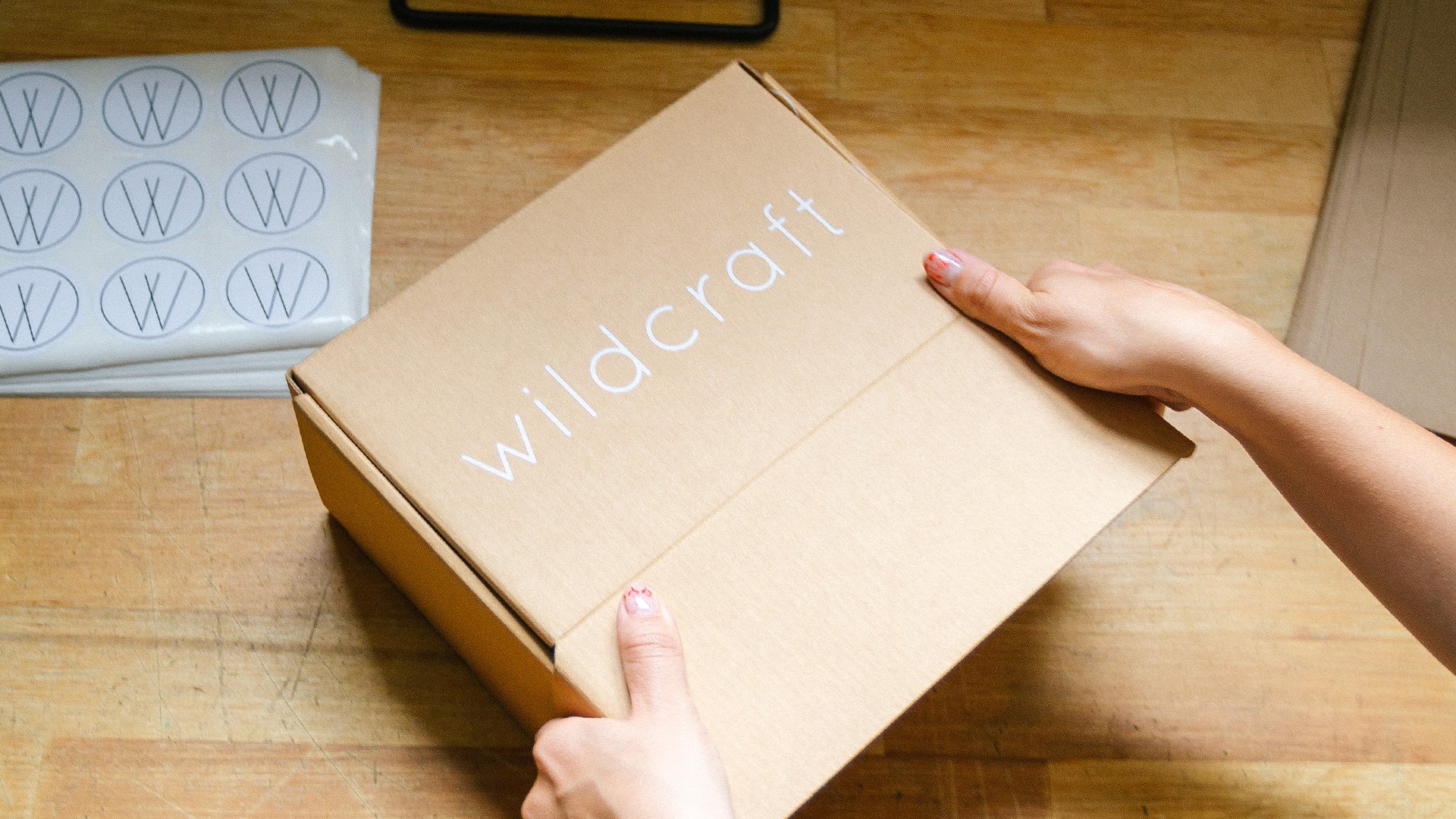 As part of our mission to promote sustainability and reduce our carbon footprint, we've implemented eco-friendly, plastic-free shipping practices on every single order.

Keep reading to discover how your purchase with us contributes to a greener planet.
Plastic-free shipping
From the boxes to the paper used to wrap your products, we've made a conscious decision to avoid excessive plastic and opt for recyclable and reusable materials.

As an additional mark of our commitment to sustainability, you'll find Forest Stewardship Council (FSC) stickers adorning our shipping materials. The FSC certification ensures that the paper used comes from responsibly managed forests, promoting conservation and community engagement. The stickers are also printed using water-based inks, which are much gentler on the environment than traditional solvent-based inks.
Reusing materials in-house
We practice what we preach by reusing materials that we receive from our suppliers whenever possible. This includes boxes, bubble wrap, paper, and other packing materials. By giving these materials a new life, we minimize waste and reduce the demand for new resources, effectively contributing to a circular economy.
Swift shipping for reduced carbon footprint
We ship your order ASAP with carbon-neutral shipping by Canada Post, so you don't have to wait for your products to be delivered.
Free recyclable sample for new customers
To welcome new customers into the Wildcraft family, we offer a complimentary recyclable sample with every first purchase.

Our eco-friendly shipping practices are just one aspect of our wider sustainability efforts. We continually strive to find new ways to reduce our environmental impact, from sourcing ethical ingredients to minimizing waste in our production processes.

Learn more about our eco commitment here.