How To Care For Oily Skin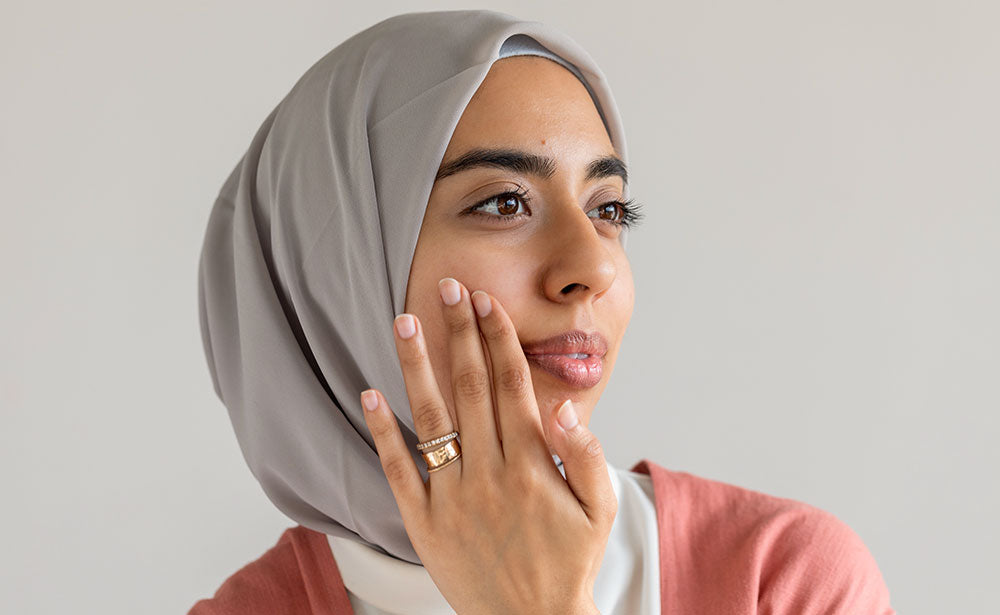 Oily skin happens when the sebaceous glands in the skin produce too much sebum. And while sebum protects, hydrates and is essential for keeping skin healthy, too much can lead to oily skin, clogged pores and acne. The best way to prevent this from happening is to make a regular skincare routine habitual. Developing and sticking to a routine that works for you can do wonders. Here's what we suggest:
Cleanse 
Oily skin needs regular washing to reduce the amount of oil. While it might sound counterintuitive, an oil cleanser is a perfect, gentle and non-abrasive option as it will help balance oil production while providing a deep cleanse to prevent breakouts. Try our botanical, suds-free Wash Oil Cleanser morning and night. Massage onto skin using upward, circular motions and remove with a clean, warm cloth. It's a beautiful way to start and end your day!
Exfoliate
Avoid rough washcloths and loofahs as added friction can stimulate the skin to produce more oil. However, we do recommend exfoliating 2 - 3 times a week as it prevents excess oil from building up in the pores and hair follicles, which in turn prevent both white heads and black heads. Our Buff Face and Body Scrub is an ideal treatment to clear away any excess build up.



Mask 
Face masks that contain clays and minerals can help to absorb oils and reduce shininess by balancing sebum production. Our Detox Face Mask is both clarifying and soothing and will help to unclog pores and balance oil production by deeply cleansing the skin without causing irritation. Mix 1/2 tablespoon of this dry mask with your liquid of choice (water, honey or yogurt) and make a thin paste. Apply evenly to a clean face and wait 5-15 minutes before removing with a warm washcloth. We recommend using 1 -2 times a week.
Tone
Toners help to balance the oil production of the skin while priming it to absorb serums and moisturizers more effectively. Our Clarify Toner is formulated with rose water, witch hazel and bergamot to prevent inflammation and breakouts, as well as aloe vera for lightweight hydration. Mist away day and night after cleansing, or as needed throughout the day!



Moisturize
While many people with oily skin shy away from moisturizers for fear that their skin will look shiny, using the right moisturizer is both beneficial and necessary! Our Refine Face Serum and Calm Face Lotion can be used together or separately, depending on how your skin is feeling. A few drops of Refine at night can clear and balance the complexion, while our lightweight Calm works to soothe and nourish, with a matte finish to keep the shine away. Don't forget to take care of that fragile under eye area with our yarrow and turmeric packed Renew Eye Serum. Bonus tip: it doubles as a brilliant spot treatment!

A consistent skincare routine is the best prevention for oily skin. Build your own regime for a balancing, hydrating and soothing experience and let us know how it goes!