How We Make Our Renew Eye Serum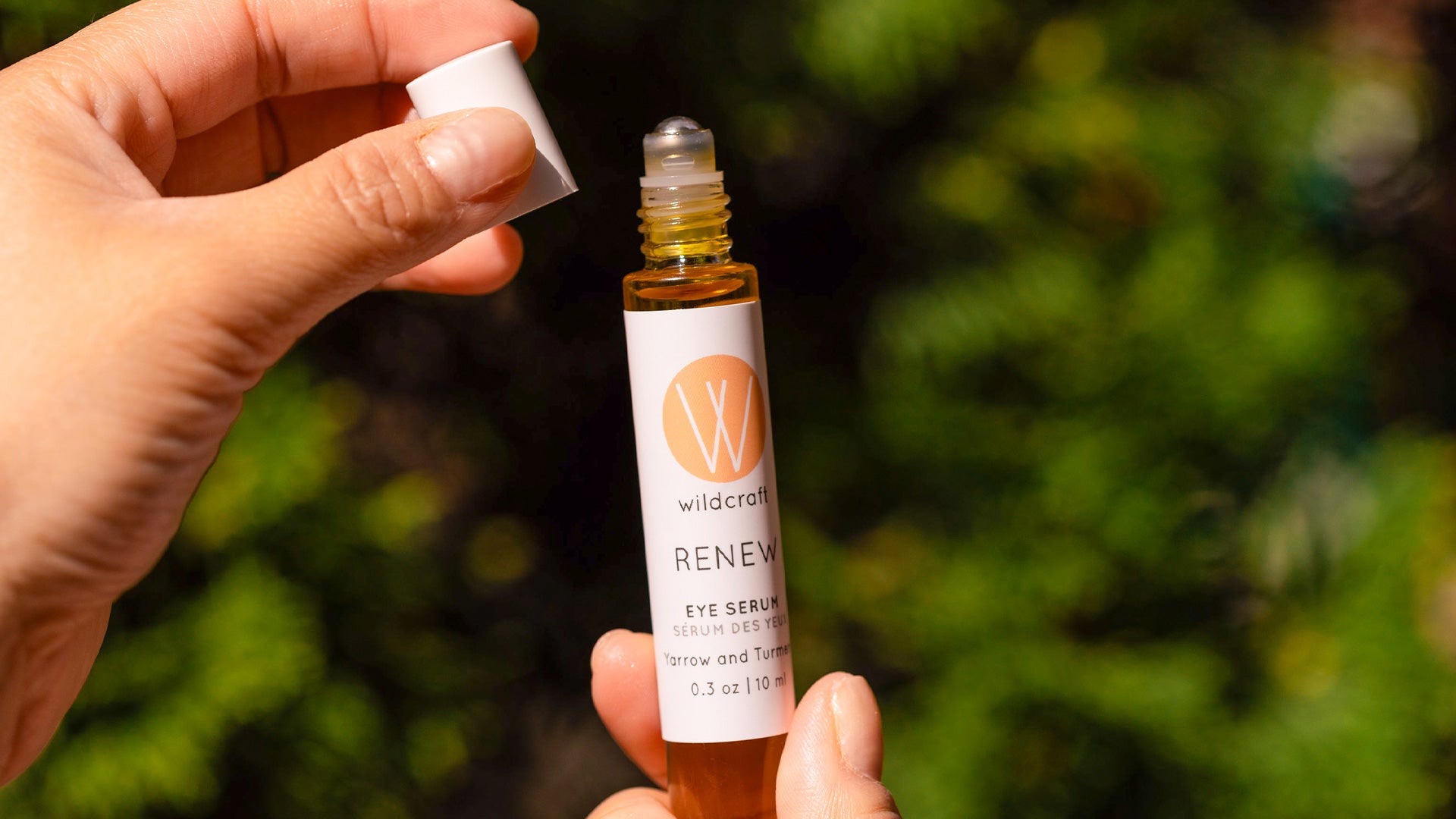 We put a lot of love into the products we create. From face creams to body scrubs, we hand make the majority of our products in-house to ensure every single one is perfect. Today, we're taking a deep dive into how our Renew Eye Serum is made.

Join us in uncovering the behind-the-scenes magic of crafting one of our most-loved products: Renew Eye Serum. This fan-favorite is a powerhouse designed to combat dark circles and puffiness while offering a dose of moisture and soothing relief to the delicate eye area.

With the natural anti-inflammatory power of turmeric and the skin-softening qualities of yarrow, this dual-purpose serum is your go-to for both overall eye care and can double as a handy spot treatment. Let's dive into how it's made.
Ingredients for radiance
Sea Buckthorn in argan oil dilution (in-house creation): Our blend begins with two staple skincare ingredients that promote a smoother, clearer, calmer complexion.
Vanilla-infused jojoba oil (in-house creation): Vanilla pods meet jojoba oil in a month-long infusion process, resulting in a luxurious blend that provides deep moisture to the skin.
Frankincense essential oil: Used for centuries in traditional Chinese and Ayurvedic medicine to tighten skin and improve elasticity.
Pumpkin seed oil: Renowned for its rich nutrients, pumpkin seed oil enhances the efficacy of the serum.
Crafting the elixir
All ingredients are thoroughly mixed in a specialized bucket.

We vigorously whisk the mixture to ensure a complete blend of the oils and essential oils.

A hand crank filler is used for accurate dispensing, ensuring each vial is precisely filled.

The vial is filled up to the neck with the serum.

A unique wooden contraption tops the vial with a metal ball and lid, creating a securely sealed product.

The final touches—each bottle is wiped clean and carefully placed into a box, ready to be shipped to your doorstep.
Benefits & effects
Brightening: Used daily, the concoction of oils and key ingredients, like turmeric, found in this serum enhances the radiance of your eyes.

Rejuvenating: The delicate skin around your eyes experiences a surge of vitality, bringing back a youthful and vibrant appearance.

Firming: Say goodbye to puffiness as the serum works its magic, leaving your skin firm and resilient.

Calming: Feel a breakout coming on? The anti-inflammatory ingredients in this serum make it a handy dual-purpose product that can be used as a spot treatment.

Curious to try it for yourself? Renew Eye Serum is available to buy on our website in full-size or sample-size, and in select retailers across Canada and the U.S.