How To Double Cleanse Your Skin & Why It's Important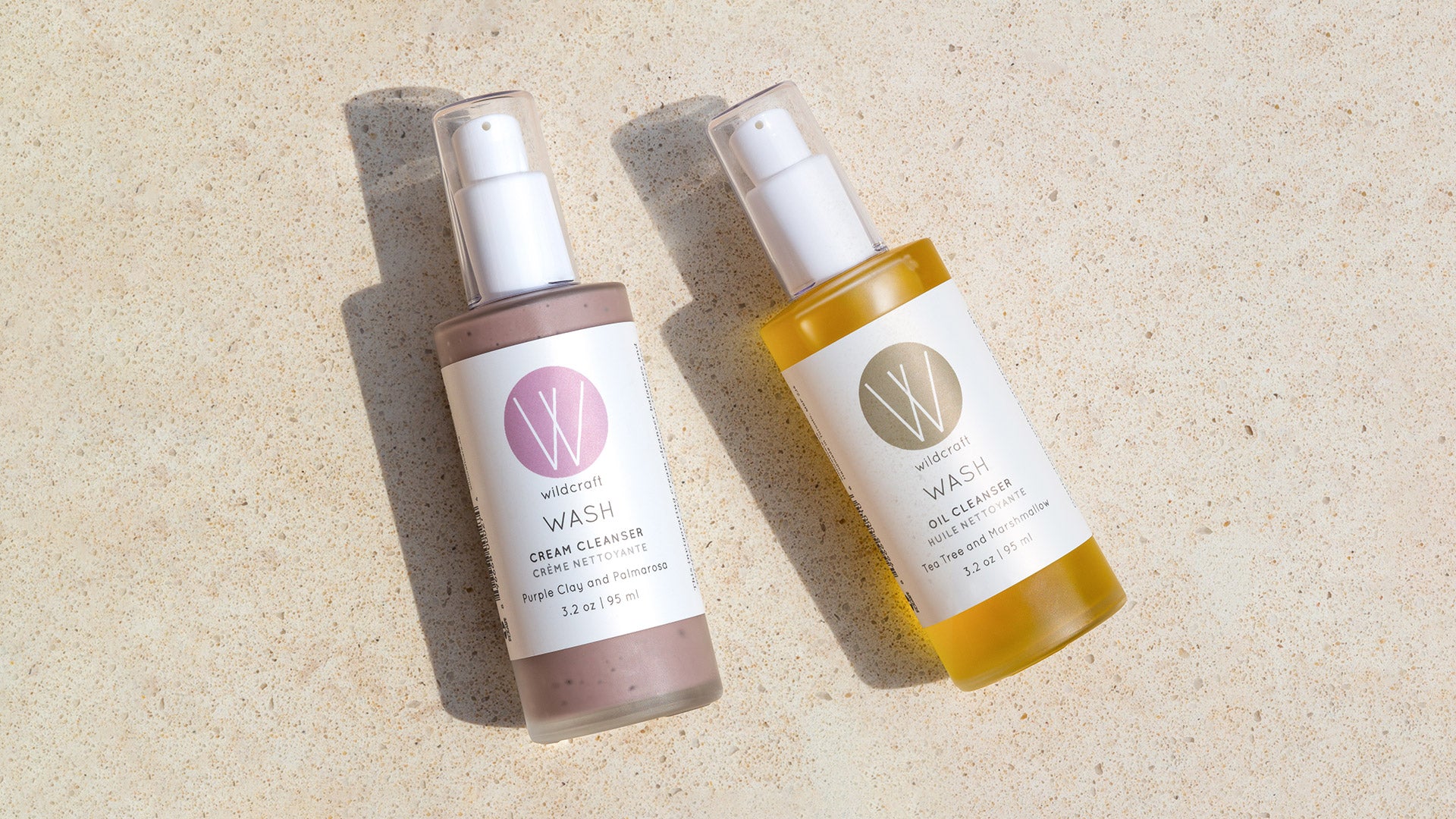 Cleansing is an essential first step to any skincare routine. It washes away the day's dirt, oil, makeup, and other unwanted grime that, if not cleansed properly, could potentially contribute to breakouts, dehydration, and an increased appearance of fine lines and wrinkles. 
It's such an important skincare step, in fact, that the experts say it's best to do it twice. 
Incorporating a double cleansing routine is key to ensuring your skin stays clear, hydrated, and radiant—but there's a lot more to it than just washing your face two times. We caught up with Dr. Jen Newell ND of Connected Health and Skin to get the low-down on this popular cleansing method. 
Meet the expert
Dr. Jen Newell is a naturopathic doctor and owner of Connected Health and Skin, a Toronto holistic skincare clinic. Her clinical focus is in skin health, aesthetic medicine, hormonal imbalances, and digestive concerns.
What is double cleansing?
Double cleansing—a technique that gained popularity in multi-step Korean and Japanese skincare routines before gaining traction in Europe and North America—involves washing your face with two different types of cleansers: an oil-based cleanser followed by a water-based cleanser. 
The first cleanser will "break down any makeup and sunscreen, remove dirt, and excess oils from the day and clean your skin," Dr. Newell says, while the second cleanser will help clean deeper into the pores to remove any further debris. According to Dr. Newell, your second cleanser should address your particular skin type or concern and include ingredients to either hydrate and smooth or exfoliate and treat acne. 
Who is double cleansing for?
Well, almost everyone. Dr. Newell notes that double cleansing is great for people who wear makeup, wear sunscreen, have oily or acne-prone skin, or wear masks for work or school.
"Oils, whether a mineral oil or plant oil, are adept at dissolving all types of makeup and can also help remove tenacious sunscreen formulas," Dr. Newell says. "The oils work differently (some would say more thoroughly) from the surfactants found in regular facial cleansers."
The one-two punch of double cleansing is also particularly effective for those who live and/or work in an urban environment (hello, air pollution) as the process gives a more thorough cleanse and can help to revitalize dull skin.
But! If you have rosacea, eczema, or ultra-sensitive skin, you may want to avoid a double cleansing routine altogether and opt for a gentle oil cleanser instead.
How to choose the right cleansers

Dr. Newell recommends looking for a cleansing oil that "contains nourishing oils or oil infusions made with soothing herbs or botanicals." 
"When it comes to the second cleanser, you should opt for one that addresses your particular concerns and is a texture that you enjoy, whether that is a cream, gel, or foam," she says. 
Here's our personal favourite double cleansing routine:

Step 1: Apply a few pumps of our

Wash Oil Cleanser

to wet skin and massage in circular and upwards motions. This nourishing blend of botanical oils will break down makeup, sunscreen, and dirt without stripping the skin of its natural oils.

Step 2: Follow with our

Wash Cream Cleanser

. This gentle water-based cleanser is formulated with papaya fruit and willow bark extracts to gently exfoliate the skin and sweep away any leftover debris while hydrating oils like jojoba and vitamin E leave skin soft and smooth.
After you've rinsed off both cleansers with warm water, follow up with a hydrating moisturizer that suits your skin type. (Top tip: Don't pat your skin dry before applying your favourite moisturizer! Applying moisturizers to slightly damp, freshly washed skin helps lock in hydration.)
And don't forget: as with any new technique, it's important to start slow, listen to your skin, and make adjustments as you go. 
Happy double cleansing!