How It's Made: Illuminate Body Cream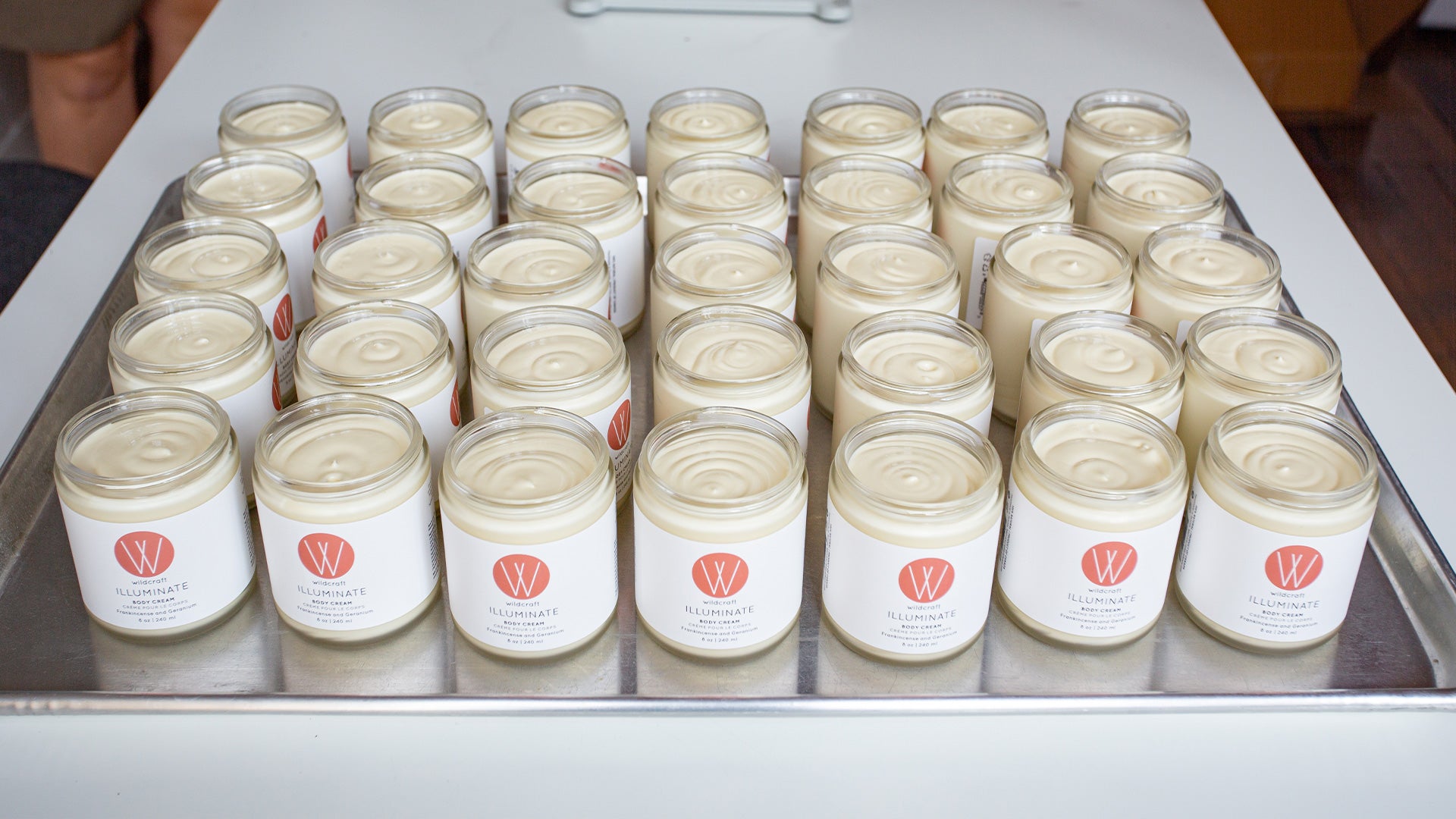 Go behind the scenes with us and learn how we make our Illuminate Body Cream. Follow Wildcraft on TikTok and Instagram for more BTS content!

Ever wondered how we make our body butters? We're inviting you behind the scenes to witness the alchemy that unfolds in our Wildcraft laboratory—where our talented product team transforms natural ingredients into a luxurious formula that nourishes, hydrates, and rejuvenates your skin.


Ready to be let in on the secret? Here's how Illuminate Body Cream is made:
Step 1: We combine Illuminate's oils and waxes (these provide deep nourishment and long-lasting hydration on your skin) in a large sanitized metal pot and heat on low until everything is melted.
Step 2: We move the pot to a cool water bath while stirring until the mixture thickens—but not too much.
Step 3: Using a sanitized stick blender, we blend the oils by hand while slowly adding a water mixture of aloe vera gel, water, and essential oils. This is what gives each body butter its unique scent, either Frankincense and Geranium or Lemongrass and Sunflower.
Step 4: We incorporate vitamin E oil and grapefruit seed extract (to help smooth and brighten skin), blending until the cream is smooth and thick.
Step 5: Finally, we transfer the cream to a hand pouring filling machine and dispense into sanitized frosted glass jars.
These simplified steps capture the essence of the meticulous process behind our body butters. From melting the oils to the final filling stage, each step is executed with precision to create a perfect consistency every time.
Have you tried our Illuminate Body Cream yet? Let us know which scent is your favourite in the comments.