Growing Food For The Community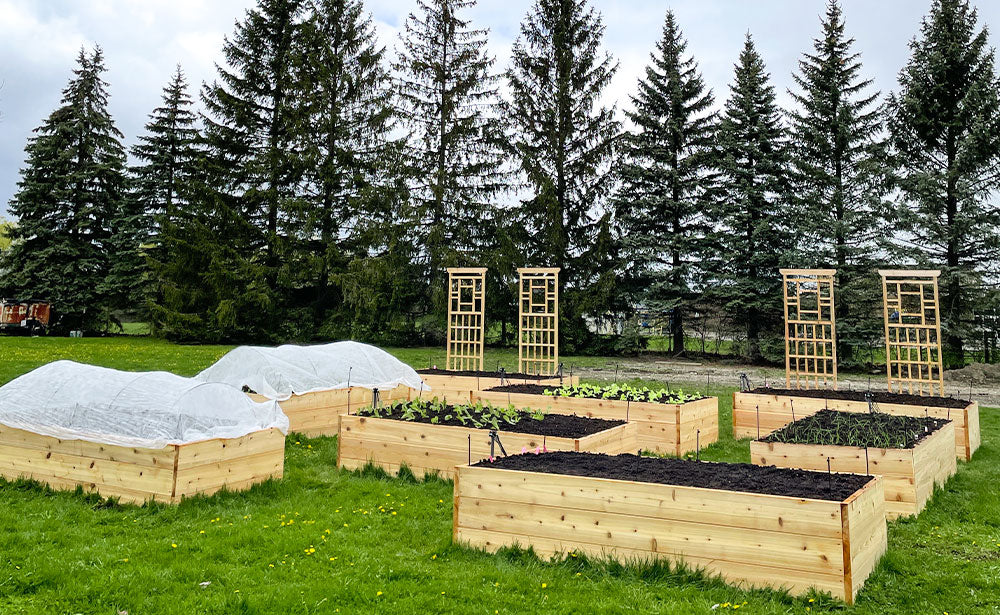 We're excited to share the story of The Abermoray Garden Collective. It's an incredible initiative started by two dedicated women who passionately care about the planet and community. Together they are building and growing a local, organic garden to support young families. We fell in love with what Melissa and Susanne are doing — so much so that we wanted to contribute. To help them reach their goal, Wildcraft is sponsoring a raised garden bed this season and we couldn't be happier. We recently spoke to Melissa to learn more about the collective and how it works. 


Tell us about The Abermoray Garden Collective. What did you set out to achieve?
The Abermoray Garden Collective is a community-based, volunteer-led and heart-centred not for profit organization. Our main goal is to grow organic and local vegetables for local families with young children facing food insecurity using regenerative practices. Founded by Susanne Gabriele and Melissa Cameron in 2021, the AGC is currently growing in eight raised beds in Kleinburg, Ontario. 
What made you and Susanne decide to build this initiative? What have some of the biggest challenges been?
Susanne and I have been acquaintances for three years and bonded in February of 2021 over a report about the presence of toxins in baby food. We felt passionately that young children should have access to fresh local produce grown using organic practices and set out to create our first garden in April 2021. There has been incredible synchronicity while developing this project and we've been thrilled with the speed at which we've been able to break ground and begin growing. The biggest challenges have been to navigate the distribution of the harvests during Covid and in particular during the mandated lockdowns in Ontario.


Can you tell us more about the regenerative gardening practices incorporated in the collective?
The AGC embraces the no till gardening method. By not tilling the soil, we help protect and nurture the soil food web which in turn rewards us with rich and fertile soil. The AGC will also be using regenerative practices such as intercropping, cover crops and crop rotation to ensure that the soil is not degraded in any way. Lastly, we follow organic gardening practices by using no synthetic garden amendments, fertilizers, pesticides, herbicides or fungicides. We believe that building soil is essential for abundant and nutrient-dense harvests!
Who receives the produce?
The AGC's distribution plan was to connect with families directly and/or through established organizations dedicated to supporting families with young children. Restrictions imposed by the COVID-19 pandemic have forced us to pivot, but not give up, because we are single-mindedly dedicated to our purpose and our mission. For the time being, we will be donating the proceeds of the sale of our harvests to qualified recipient organizations who align with our  organization's purposes. Once the COVID restrictions have been lifted, we will implement our intended distribution model.
How can the community get involved?
The community can get involved by helping us raise funds and awareness and by supporting our social media efforts to spread the word on the Abermoray Garden Collective. Once the pandemic is behind us we plan to host more volunteers, to create on site workshops and to engage with the community in a meaningful way around growing food.
So spread the word and share this amazing story! Together we really can make a difference and put an end to food insecurity while providing fresh and healthy options to those in need. Follow The Abermoray Garden Collective here and here to learn more! And thank you to Melissa and Susanne for building and growing this garden.