Q&A ft. Jennifer Freitas of the Truth Beauty Company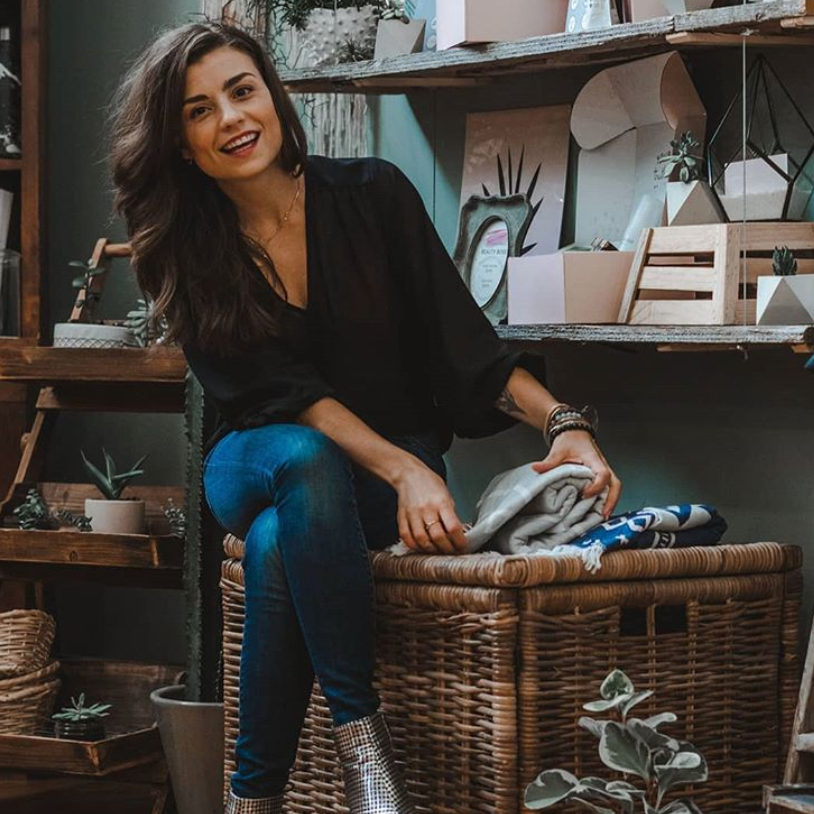 With two locations and an online store, The Truth Beauty Company is a much-loved and established destination for natural beauty seekers of all kinds. Over the years, founder Jennifer Freitas has always placed a special emphasis on showcasing Canadian brands that are making a name for themselves. Her passion for supporting natural beauty brands, overall, eventually led to the creation of True Beauty Talk, an annual speaking, networking and shopping event that features leaders in the industry. We caught up with Jen and asked about her inspiration related to all things healthy living and what to expect at this year's event.
Wildcraft: Hi Jennifer, please tell us a little about yourself.
I'm really passionate about pretty much everything in my life: my business (The Truth Beauty Company), my daughters, my health, yoga - if I enjoy something, I will learn it to its depths. I have been a vegetarian for over a decade as I have always had a profound love for Mother Earth. I love to garden and plant (but do not have enough time for either, which is probably why I keep my shops and living space full of houseplants). Cooking is a way I love to spend my free time as well!
WC: How did you develop an interest in natural beauty products?
Honestly, my love for beauty products came organically from running The Truth Beauty Company. I have never been a heavy makeup wearer. I usually leave my house with a light application of foundation and bronzer... although, you will catch me with a bold lip often! Clean cosmetics feel good on the skin, hence why I incorporate them, and a definite perk of the job is all the samples/brands I get to review.
As far as skincare and personal care items, I have always leaned towards having 'hippie' tendencies (I love the smell of earthy herbs like lavender, sage, rosemary, cedarwood), which means I sought out clean products naturally. However, the importance of that choice was made clear to me when I became a vegetarian. I began to examine things in my life that I used on or was consumed by my body, and once I was actually aware of what conventional items were/are made out of, there was no going back!
WC: You are putting on an event November 1st in Toronto called True Beauty Talk, where clean beauty brands, media and enthusiasts can gather, network and discuss their most pressing questions related to the industry. What inspired you to create this event and why do you think conversation around these topics is important?
The Industry truly inspired it. I get to work with so many amazing, game-changing brands (Wildcraft being one of them) and really wanted to have a Canadian event to showcase them and what they are doing for the beauty industry (I'd say they're flipping it upside down!). For a long time, these small, clean, indie brands have been preaching and practicing safety, while not compromising on performance or luxury, and the world should really know about that. We can have beauty without having toxic chemicals as part of our routine and the natural industry will continue to lead innovation. In fact, it was easy to come up with new subject matter for this year's panels because the clean beauty industry offers so much and truly looks at skin holistically. I don't want to give away too much about this year...make sure to snag your tickets!
WC: What advice would you have for someone considering switching to a more natural lifestyle and beauty routine?
Take it at your pace. Swap out the items you use most often (you don't have to follow the blogosphere rules so closely). However, it is likely you use deodorant daily, so I do feel that is an important one for women to swap out first. We have lymph nodes near the fatty tissue of our breasts (joining to armpit skin), and some of the ingredients used in conventional deodorants can be endocrine disruptors - best to avoid those! Also, still read your labels. Get to know your brands and who you are purchasing from. Greenwashing is a very real thing. And if you fall off the wagon, try again! There are many brands so finding the right fit may take time.
WC: How do you see the natural beauty industry evolving moving into the future?
The natural beauty industry has been an amazing one to watch evolve. I can recall family members thinking I was crazy, I was their 'hippie' family member - and now, all of my strange habits, like drinking herbs, is a cool fad! I do hope the fad turns into the norm, which I think it already has, and will continue to normalize further. I think we are realizing that toxic things in our lives in no way contribute to living well, and who doesn't want to live a long and healthy life? I think we will begin to see a marriage of more science and natural, too.
WC: What's your favourite Wildcraft product and why?
I really enjoy the whole line but there is a standout for me: the Regenerating Face Serum. I particularly love facial oils for the nutrition they offer the skin - think of it as a superfood shot for your skin. The Wildcraft one contains some of my favorite oils for the face - seabuckthorn, Ontario hemp seed oil and beautifully scented and magical frankincense, which offers lots of ammo for skin renewal. There's also elasticity supporter carrot seed, skin-loving jojoba, and skin-softening rice bran, plus some other goodies! Get to know your Wildcraft - I bet anyone would be hard-pressed to choose just one fav from the line!
WC: What's the most inspiring book you've ever read?
The Little Prince is one that always resonates with me. In fact, I have him tattooed as a reminder of the wisdom contained in the book. A classic book reminding us to look for the beauty in life, to appreciate our loves and to show empathy. It's a real goodie. I have also been into memoirs as of late, and I think it's because I find them powerful. Crazy stories of things so terrible it's hard to imagine coming through to the other side - but each time, the author did. Two that come to mind are: A House in The Sky by Amanda Lindhout and Educated by Tara Westover.
The Truth Beauty Company has locations in Guelph and Waterloo, as well as an online store which can be found here. For more information and tickets to True Beauty Talk in Toronto on November 1st, visit www.truebeautytalk.com. Wildcraft will be there and we would love to meet you!