How To Create A Low-Waste Bathroom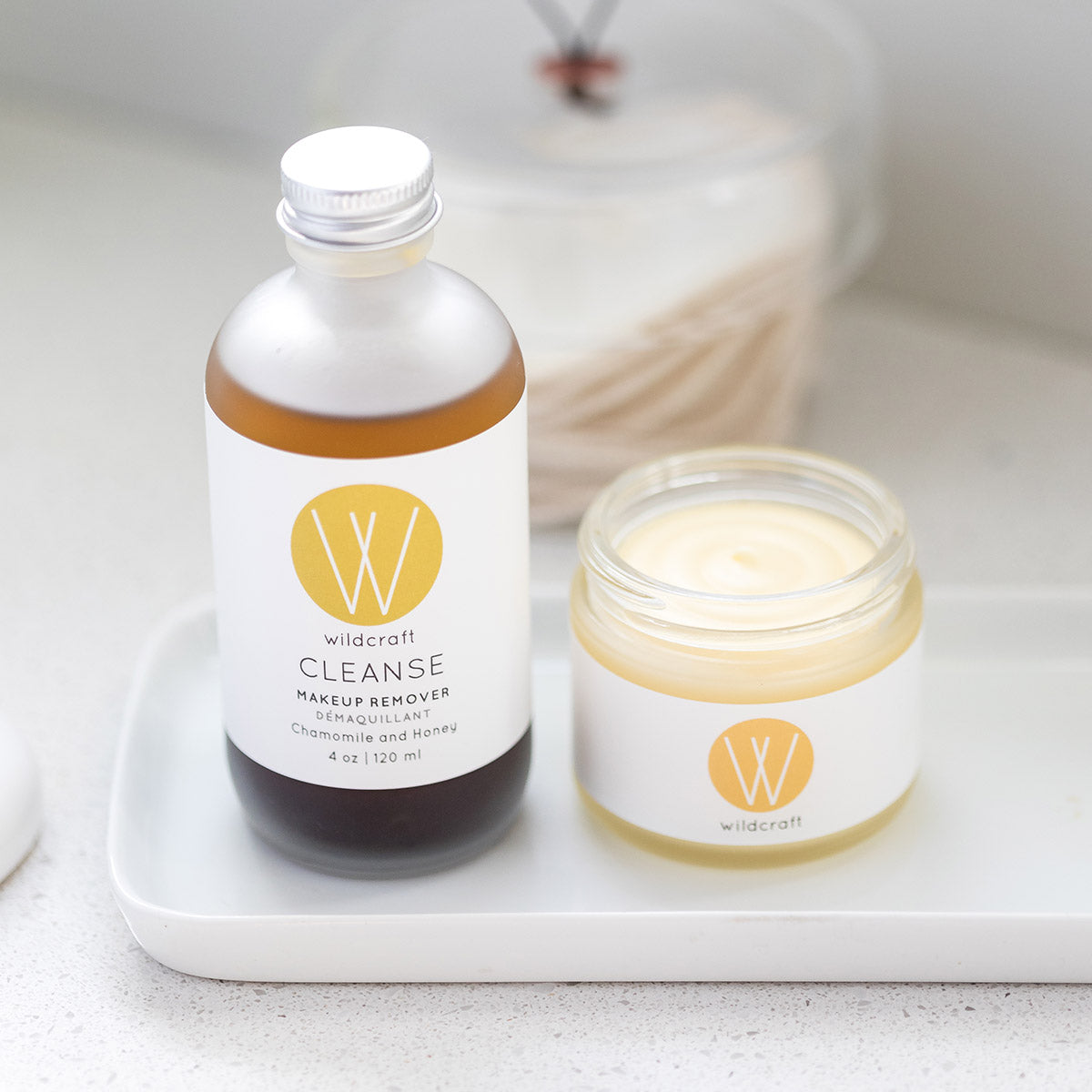 Everything adds up. From product bottles to feminine hygiene to cleaning supplies, bathrooms hold a lot of stuff. But not all of it is as necessary as we might think. There are lots of ways that we can reduce our intake to make the bathroom more environmentally friendly (and it will cost less in the long run). We've put together some great tips to help create the low waste bathroom of your dreams. 
Face and Body care
Since the beginning, Wildcraft products have been and continue to be packaged in high-quality glass jars that can be recycled or repurposed. Those little toner bottles are actually the perfect size for a bud vase for the bathroom. A few sprigs of eucalyptus or lavender, add water and voila! 
Bamboo anything is so much more sustainable, but the best part is that it's also super soft. Try investing in some reusable bamboo facial cloths and facial rounds; they won't disappoint and work perfectly with our Wash Oil Cleanser and Cleanse Makeup Remover. Dry brushes, a natural fiber loofa or sponge and soap bar all help to lighten the load but perhaps the biggest one to consider is a reusable razor. Plastic, disposable razors may be cheaper in the short run, but when you think about it over time, it makes more sense both economically and environmentally to make the change.
Finally, an important thing to remember, especially with natural skincare and the shelf life: we don't need every single product and especially not all at once. Over-stocking can lead to a lot of waste so try to think about what you really need before buying!
Oral Care
It's easy to forget that those little plastic toothbrushes also contribute heavily to the ever-growing landfills. Bamboo toothbrushes are a great alternative as they are compostable and recyclable! There are also options out there for refillable dental floss and toothpaste in a jar vs. a tube.
Hair Care
Exchange your plastic hairbrushes and combs for the wooden version; they last longer, work just as well (if not better) and, you guessed it, are wayyy easier on the planet. Also, refillable stations are on the rise! Next time you run out of shampoo and conditioner, bring a container down to your local refill shop for a top-up.
Menstrual Care
We've come a long way. There are so many more environmentally friendly options to tampons (bye bye plastic applicators) and pads these days. From leakproof underwear to menstrual cups, to washable pads, your cycle just got a whole lot lighter on the planet. However, while we encourage all things eco, we also want you to do what's comfortable for you and your body, so pick the option that suits you best.
Cleaning
Ah, bathroom cleaning. One of our favourite household chores…not! Unfortunately it still needs to get done and the more eco the better. Try going DIY and save some money while you're at it when you make your own all-purpose cleaner. There are lots of options, including this one here which can be made with ingredients you may already have at home. You can also recycle old shirts or sheets as cleaning cloths and get a wooden scrubbing brush for those tough surfaces. There are also these amazing, compostable Swedish sponge cloths that last forever and can be thrown in the washing machine.
Do you have any tips that you'd like to share? We're always looking for new and innovative ways to reduce our footprint. Feel free to comment below!