Welcome To Wildcraft: Studio Tour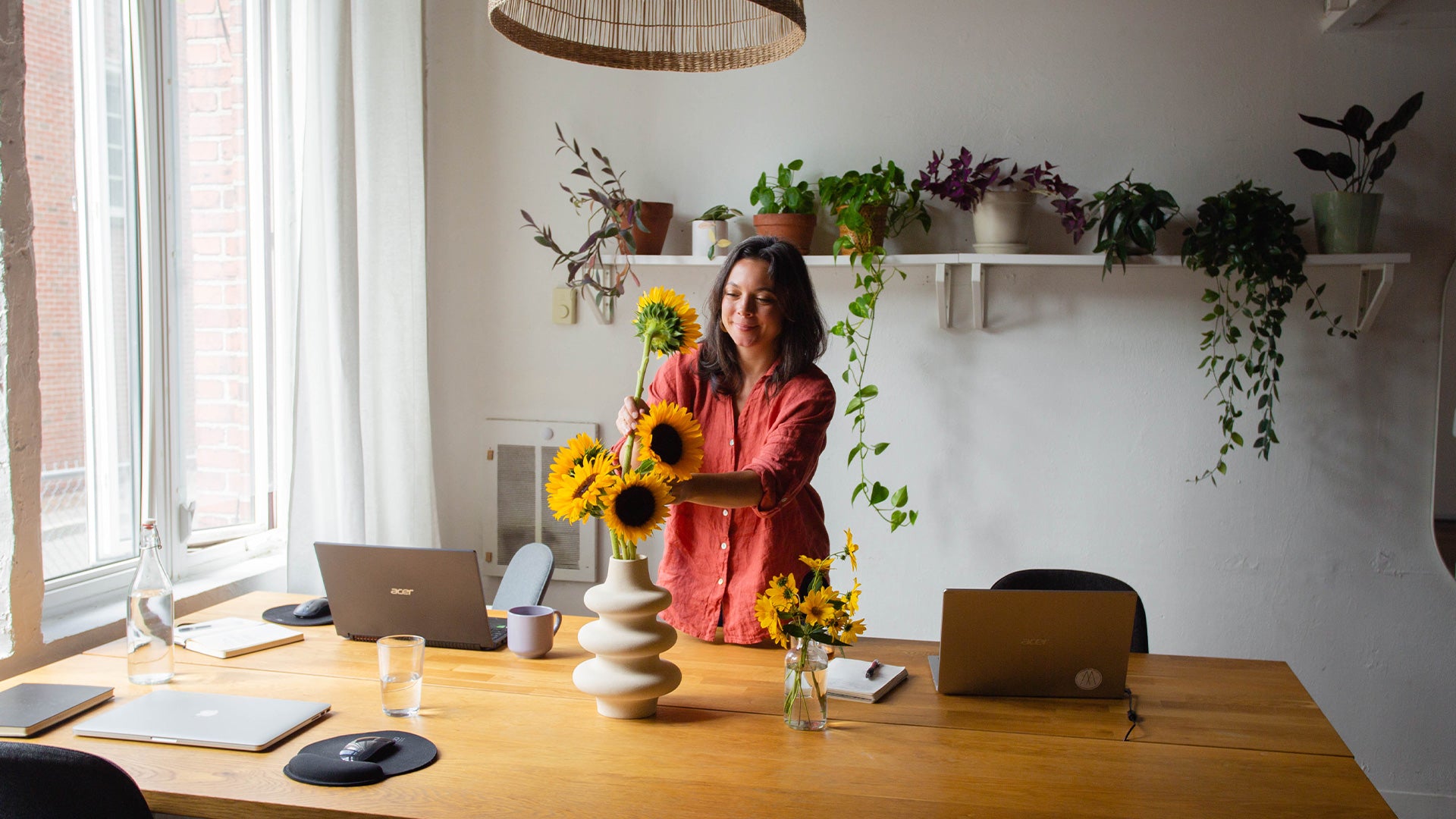 Welcome, we're so glad to have you. Today, we're opening our studio doors to give you a glimpse inside Wildcraft. As a small-batch skincare business, we're incredibly lucky to be able to say we do everything under one roof, from product research and production to fulfillment and marketing. So come on in, we can't wait to show you where it all happens!
First stop: our office space. This is where all the digital business is handled—think emails, phone calls, meetings, marketing, design, sales, and research. The big table is where we come together to brainstorm new products, bounce campaign ideas off each other, and get those creative juices flowing. 
We love the lofty feel of this space and the natural light that pours in. You'll notice that we tend to keep plants around (surprise, surprise) and watering them is part of our Friday afternoon rituals.
Production—found downstairs—is where we blend, infuse, and mix our 100% natural skincare products by hand with fresh ingredients. It's also where we test out exciting new formulas and scents. (Naturally, it always smells incredible here.)
This space is always buzzing with excitement as our hard-working team creates the beautiful botanical products that eventually make it to your bathroom shelf. 
Around the corner you'll find our fulfillment area. This is where all of our fresh, finished products are stored before being shipped off to you and our retailers. It's also where we store all of our packing and shipping materials. 
We ship your orders plastic-free, so almost everything here—from the brown kraft material we use to wrap your products in to the cardboard boxes we ship them in—can be fully recycled. Any plastic or non-recyclable materials that we receive from incoming orders is reused in-house. (We even reuse scrap paper for notes!)
And there you have it! We're so glad we could show you around our space and hope you thoroughly enjoyed getting a brief backstage pass to the inner-workings of Wildcraft. 
Do you have questions for us about our products, our office, or our day-to-day? Leave them in the comments—we'd love to hear what you think.