What Goes Into A Wildcraft Product?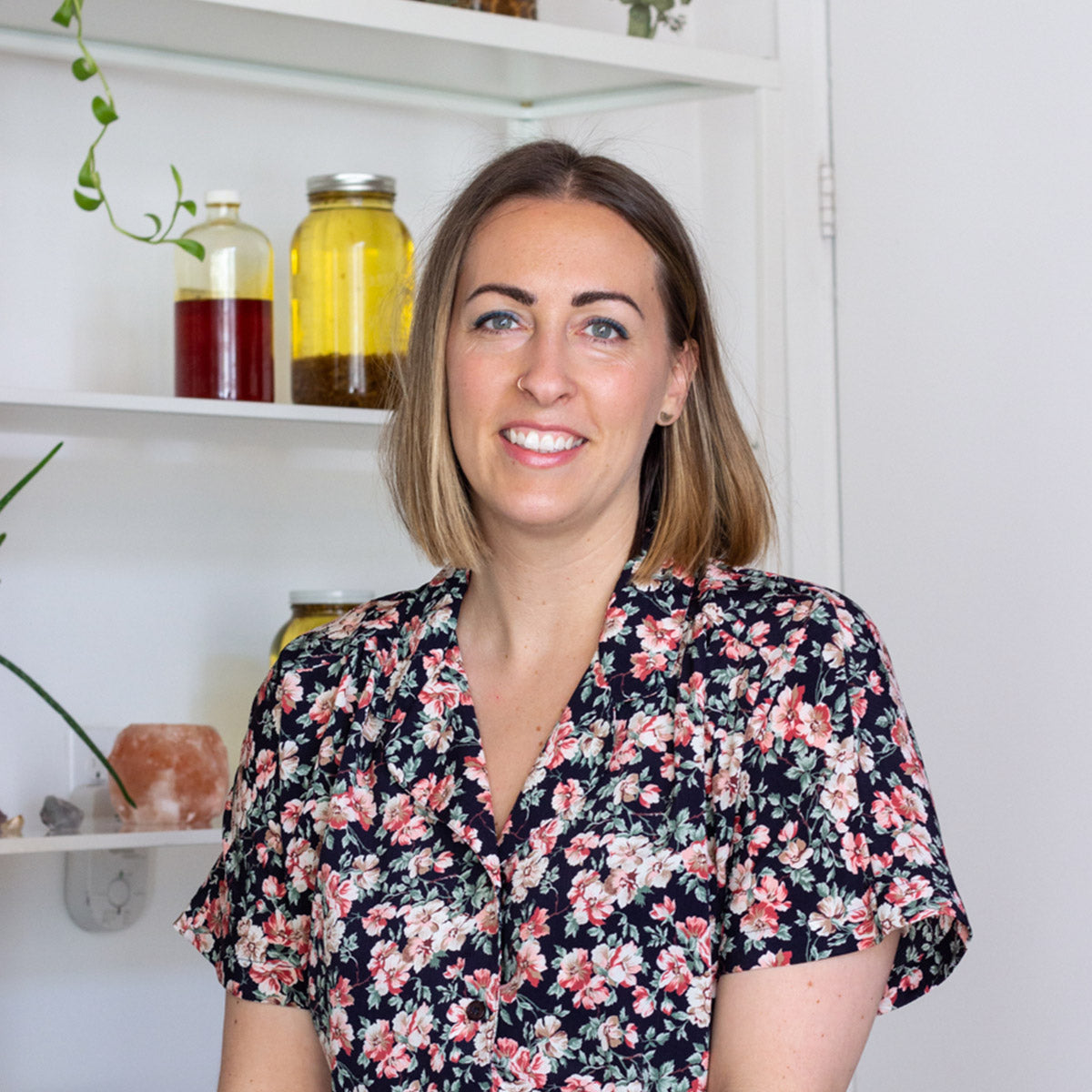 At Wildcraft, we pride ourselves on creating effective and luxurious natural skincare with high quality ingredients accessible to everyone. But how, exactly, do we do that? We sat down with our Senior Production Manager, Natalie Classen, to learn about the process.
There are so many different definitions for 'natural' out there in the land of skincare, but for Natalie, and for Wildcraft, natural means raw and clean ingredients with no harsh preservatives and 100% plant and mineral-derived.
"It's simple formulations with subtle scents and ingredient lists you can understand and feel good about using on your skin," she explains. Therefore, high quality ingredients are essential, so there's a lot to consider when sourcing.
"We really try to shop small and local wherever we can so I always look to those suppliers first," Natalie continues. "It's also a bonus if the ingredient is produced in Canada but if we can't shop local, we look to reputable companies that are honest, transparent and certified and accredited to the highest standards."
Another important consideration is the extraction method: "We look for cold pressed carrier and essential oils, a process of extraction where very little heat is used, and the integrity of the oil remains intact and the ingredient has the full benefits."
Natalie also tries to choose unrefined ingredients as much as possible: "They're just more pure, more beautiful, and you get all of the good stuff."
Simplicity is key. It's easy to get caught up with the latest exotic (and expensive!) trends, but Wildcraft prefers tried and true ingredients that have stood the test of time and are accessible to everyone but still don't compromise on quality and effectiveness.
"I also absolutely love our infusions," Natalie adds. "There is something so amazing about an infusion because you're simply adding an herb to a carrier oil but the result is this powerful oil that's packed with nutrients, making the finished product that much more potent! Our in-house vanilla jojoba is one of my favourites because it smells exquisite." Another favourite is sunflower oil. It's produced in Canada, it's affordable, great for all skin types and has amazing benefits. "We use calendula, elderflower, macerated carrot root and marshmallow root infused sunflower oil in our line, so it's safe to say we love it!"
So what comes first, the ingredients or the product? "Once we decide what the product is, that's when the roadmap begins," Natalie says. Determining what skin type to gear it towards comes next, and subsequently what properties the product should have. Is it for dehydrated skin? Oily skin? Do we want it to be nourishing, balancing or regenerating? "When we have that information we can start playing around with raw, natural ingredients that fit those parameters."
Then the potion-making begins! How long does that take? "The short answer is that it really depends on the type of product," Natalie says. "For example, the Calm face lotion took over a year from start to finish, with 17 trials along the way. Our current product under development is on trial 22 but it's getting close! We're also working on a few others that are simple formulations with less tweaking so won't take as long."
Natalie is careful to use ingredients with properties that don't overlap. For example, apricot kernel oil is high in vitamin A, which helps with cellular growth. Therefore, the other ingredients in the formulation would contain different properties to ensure a well rounded product full of plant powered benefits. Consistency, scent profile and shelf life are all tested and tested and tested! The product is sent out to tester groups, who provide feedback and answer surveys and we then adjust accordingly. And all the while, Natalie is calculating. She weighs each ingredient and is careful to document, she factors in cost with each measurement, she notes the temperature and records every little discrepancy. In fact, she is so precise that she went so far as to find a mini jewelry scale that can measure a single, tiny drop of water! "It's pretty meticulous," she laughs. "But we want it to be perfect. We focus on making products that you can incorporate into your everyday skincare routine — we don't want you to tuck it away and save it — we want you to enjoy using your products daily!"
When the design and packaging is finalized and the final tests and trials are approved, the first official batch is made to launch! That's when we send it out into the world and eagerly await customer (your!) feedback. Because at the end of the day, after all of the research and the carefully chosen ingredients are compiled, the end product is made for you and your skin to love.
Let us know what you think! Do you have any questions about the product making process? Is there something you'd like to know more about? As always, we love to hear from you!