Just

$40.01

away to get free shipping!
Get your best skin yet for just $5
Try all-natural skincare with a routine curated for your skin type. A $18 value, now just $5 for a limited time. Shipping included.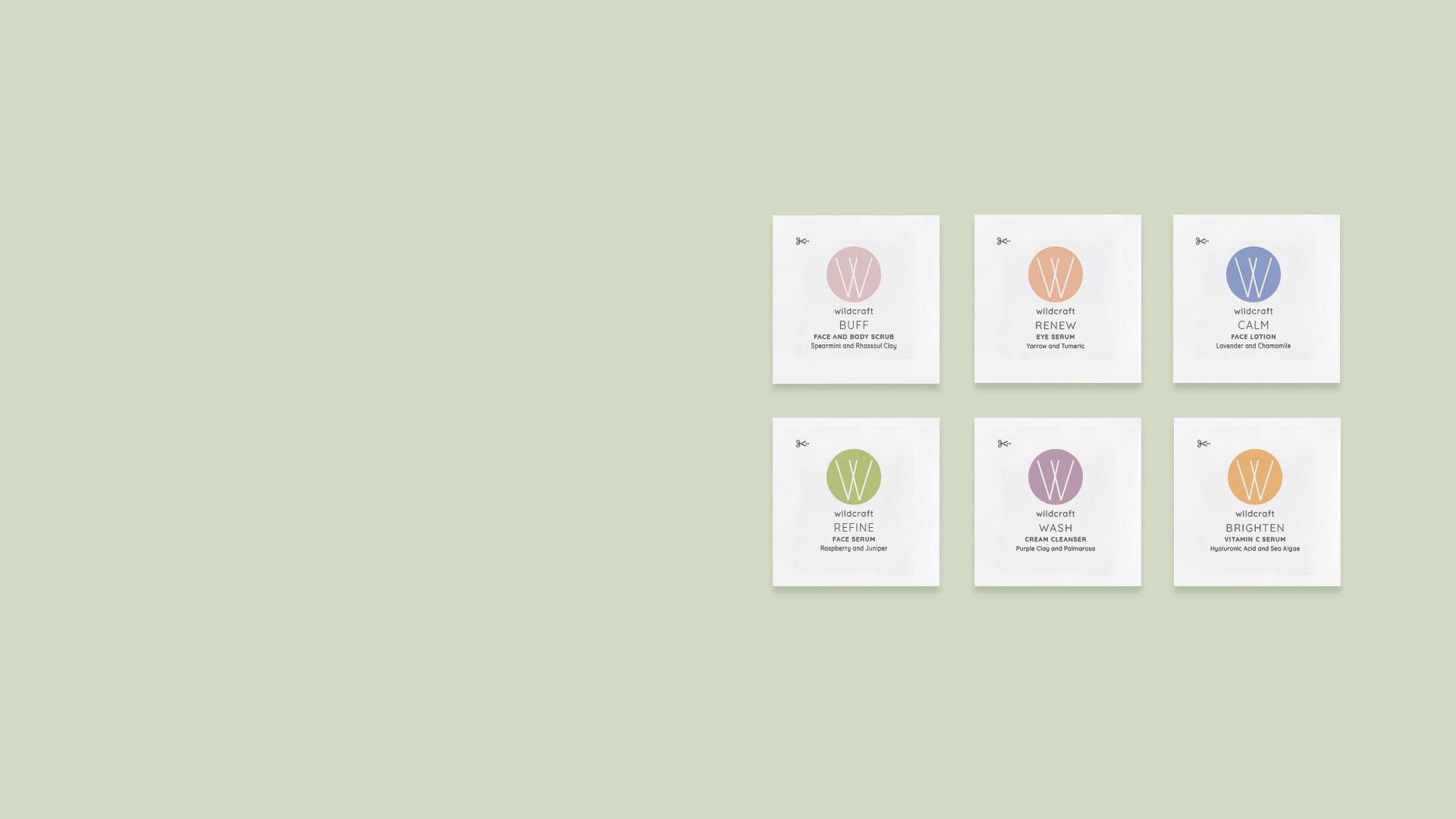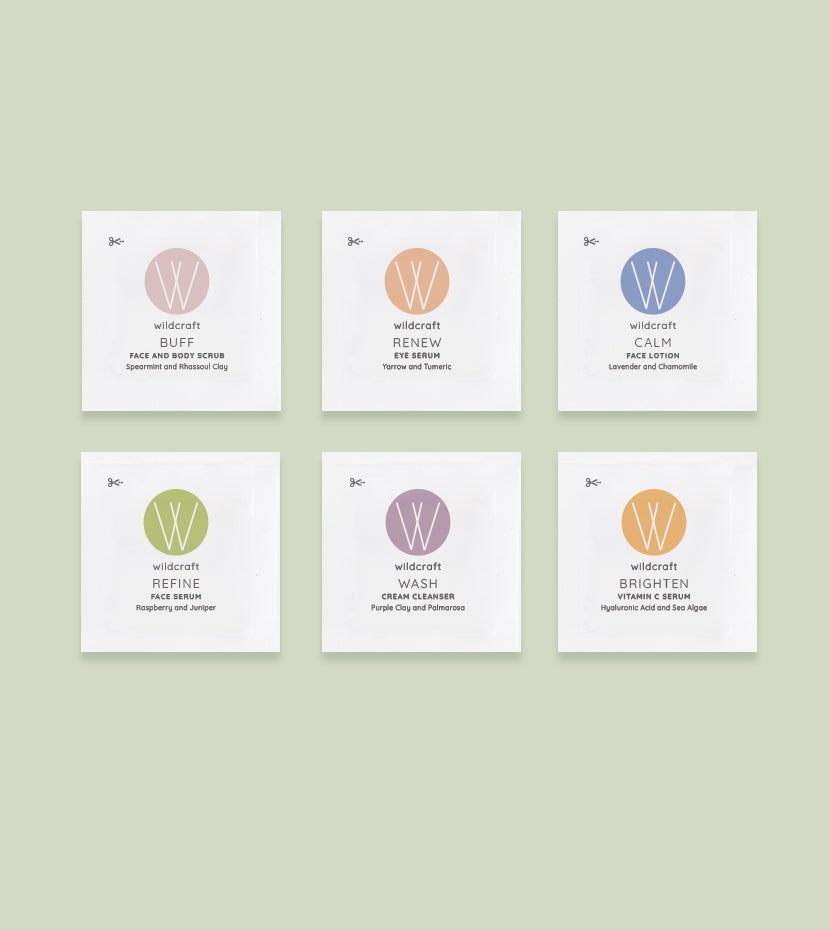 *Offer limited to one sample set per person. Free shipping does not apply to orders that include other products or samples.
1. Cleanse

2. Exfoliate

3. Treat

4. Refine

5. Moisturize
Overview:

Cleansers are an essential first step in every skincare regimen. In addition to removing dirt, pollutants, makeup, and other impurities, cleansers prime your skin for masks, serums, moisturizers, and other skincare products.

How to use:

1. Apply a small amount to wet skin morning and night, massaging in circular and upward motions
2. Rinse thoroughly
3. If using an oil cleanser, wipe away the excess oil with a clean cloth

Overview:

Exfoliators assist your skin's natural turnover process by lifting away dead skin cells and product buildup. Exfoliating 1-2 times per week can help keep pores clean and combat dullness.

How to use:

1. Pour a small amount into palm and gently massage onto damp skin in gentle circular motions
2. Rinse thoroughly
3. Use weekly on face and body for best results

Overview:

Face oils are rich formulas that deliver plant extracts, antioxidants, botanical oils, and essential oils directly into the skin. They help to moisturize, soften, and aid in addressing skin concerns, like dullness or fine lines. For especially dry skin, a face oil can be applied before a moisturizer for ultra-deep nourishment.

How to use:

1. After cleansing and exfoliating, apply a few drops onto clean, damp skin
2. Massage in circular and upward motions until fully absorbed

Overview:

Similar to eye creams, eye serums are concentrated formulas designed to help address specific skin concerns like dark circles, puffiness, and fine lines. Adding a lightweight, nutrient-packed eye serum to your routine can help keep the delicate skin around your eyes looking youthful, smooth, and bright.

How to use:

1. Apply a small amount to clean skin around the under-eye area
2. Gently tap into skin using finger until fully absorbed

Overview:

Formulated with more water content than creams, lotions are easily absorbed by the skin and are typically non-greasy. Their lightweight texture makes them the perfect choice for normal, oily, and breakout-prone skin as well as for the summer months when temperatures rise.

How to use:

1. After cleansing and applying serums, massage a small amount onto face and neck until fully absorbed
Wildcraft was created with the intention of providing high-quality natural skincare products at an accessible price point.

Wildcraft skincare aims to bring wellness and natural ingredients to your daily beauty routine.

Using this gorgeous bath soak is like steeping yourself in a giant mug of tea…It softens, calms, and hydrates your skin while relaxing your senses.